Audi / Seat / Skoda / Volkswagen 4 Pin 2x2 OBD1 - 16 Pin OBD2 Adapter
Audi / Seat / Skoda / Volkswagen 4 Pin 2x2 OBD1 - 16 Pin OBD2 Adapter
Deze verloopkabel van OBD1 (4 pin) naar OBD2 voor oudere Audi / Seat / Skoda / Volkswagen modellen. Om uw OBD1 diagnoseapparaat aan te sluiten kunt u deze verloopstekker gebruiken. Deze verloopkabel wordt ook wel een 2x2 pins kabel genoemd. De diagnoseapparatuur dient wel geschikt te zijn voor gebruikt met de OBD1 aansluiting. U kunt bijvoorbeeld gebruik maken van de VCDS (Lite).
Read more
Got a question about this product?
Our team is ready to answer all your questions.
FAQ
Contact us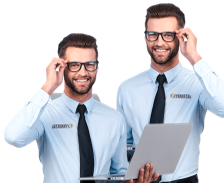 What is the Audi / Seat / Skoda / Volkswagen 4 Pin 2x2 OBD1 - 16 Pin OBD2 adapter cable for?
This adapter cable, which is especially for cars from the Volkswagen Audi group, ensures that an OBD1 connection is made into an OBD2 connection. To read your car you also need an interface, such as the VCDS, or a KKL cable with VCDS Lite. With a Volkswagen the cable can be connected to the plug located in the center console, around the gear unit, or in the dashboard. With an Audi the conneciton is usually located at the fuse box, under the bonnet, or under the floor mat on the passenger side.
Specifications of the adapter cable
Plug: 2x2 pins OBD1 connector to standard 16 pin OBD2 connector
Cable length: 28cm
Only suitable for cars with OBD1. The reading device you connect must also be able to handle OBD1, such as VCDS.
Suitable for most cars from the year 1990 to 2001. From 1996, a 16-pin connection can also be used.
Made of strong materials and therefore suitable for intensive use.
What do you get delivered?
2x2 pins OBD1 to 16 pin OBD2 adapter cable
Why buy this 2x2 adapter cable?
If you own an older type of car from the Volkswagen Audi group, built before 1996, then your car is equipped with a 2x2 pin OBD1 connection. From year 1996 to 2001 VW and Audi started with the introduction of the 16 pin connection. Before ordering this cable check carefully which connection is on your car! To be able to read you car with a 2x2 OBD connection you will need this adapter, along with diagnostic equipment that can handle the older OBD1 protocol. Suitable equipment for OBD1 diagnostics can be found below.

Advantages & drawbacks
Met behulp van deze verloopkabel kan met een compatible uitleesapparaat, of VCDS (Lite) ook een oudere auto uit de VAG groep voor bouwjaar 2001 uitgelezen worden
Robuuste materialen voor eindeloos gebruik
Werkt alleen met uitleesapparaten die ook het OBD1 protocol ondersteunen
Often purchased together with...
Specs summary
Manufacturer

Audi, Seat, Skoda, Volkswagen

Features

Adapter, Verloopkabel
No reviews have been published.