Autel AutoLink AL329 OBD II & CAN Universele Foutcodelezer
Autel AutoLink AL329 OBD II & CAN Universele Foutcodelezer
De Autel AL329 is geschikt voor alle OBD2 / EOBD ondersteunde voertuigen (benzine vanaf bouwjaar 2001, diesel vanaf bouwjaar 2004) en kan makkelijk een betrouwbare en volledige diagnose stellen van uw motormanagement. Brandt de MIL? Het motormanagement uitlezen is nog nooit zo makkelijk geweest! Dit betreft de AL329 met Nederlandstalige software en updates van Autel Nederland.
Read more
Got a question about this product?
Our team is ready to answer all your questions.
FAQ
Contact us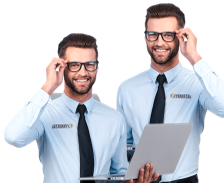 Autel AutoLink AL329
When your engine light is on you want to know what's going on. You can use the Autel AL329 to read malfunctions in your engine management. The reader reads and erases general, manufracturer specific and sporadic error codes in your engine. In this way you are able to diagnose your car quickly and reliably. This will help you find the source of the problem that is causing the engine light to lit. When the problem is resolved, the error code can be cleared.
What are the features of the Autel AL329 reading device?
All cars with OBD2 / EOBD (including CAN) are supported. In Europe this is generally applies to petrol cars from the year of 2001 and for diesel from 2004.
I/M Readiness function to quickly determine emission and drive cycle status
3 LEDs with which the status of the vehicle can be assessed immediately
Supports all 5 OBD2 / EOBD protocols and all 10 test modes
For reading and clearing both generic, manufacturer specific and sporadic error codes
Error codes are displayed with descriptions on the color display
Possibility to view frozen data (freeze frame) and live data
Read out vehicle information such as VIN, CIN and CVN
Possibilities for updating via the internet
Which protocols does the Autel AutoLink 329 support?
SAE J1850 PWM
SAE J1850 VPW
KWP2000
ISO 9141-2
CAN (ISO 15765-4 / SAE J2480
What is included with Autel tool?
USB cable for updates
Manual
The Autel AL329 diagnostic scanner is universal. This means that this scanner is suitable for any brand of car. Beware of; the car must be OBD2 compatible.
Carvitas only supplies original Autel products, supplied by Autel Netherlands.
Advantages & drawbacks
Betaalbaar uitleesapparaat om EOBD/OBD2 motor foutcodes uit te kunnen lezen en wissen
Geeft I/M readiness status, freeze frame data en live data weer
Nederlandstalige software
Geschikt voor elk automerk
Beperkt tot het uitlezen en wissen van foutcodes in de motor
Alleen geschikt voor auto's met het OBD2 protocol: benzine motoren vanaf bouwjaar 2001 en jongen en diesel motoren vanaf bouwjaar 2004 en jonger
Often purchased together with...
Specs summary
Manufacturer

Abarth, Alfa Romeo, Aston Martin, Audi, BMW, Bentley, Chevrolet, Chrysler, Citroën, Dacia, Daihatsu, Dodge, Ferrari, Fiat, Ford EU, Ford USA, General Motors, Honda, Hyundai, Infiniti, Jaguar, Jeep, Kia, Lamborghini, Lancia, Land Rover, Lexus, Maserati, Mazda, Mercedes, Mini, Mitsubishi, Nissan, Opel, Peugeot, Porsche, Renault, Rolls-Royce, Saab, Seat, Skoda, Smart, Subaru, Suzuki, Toyota, Universeel, Volkswagen, Volvo

Device properties

Gratis updates, Uitleesapparaat, Updates

Features

Foutcodes wissen, Freeze frame, Live data, Motor uitlezen, Motormanagement reset, Scantool

Protocol

CAN, ISO 9141, J1850 PWM, J1850 VPW, KWP-2000, OBD2
No reviews have been published.