Autel AutoLink AL529 OBD II & CAN Universele Foutcodelezer APK2
Autel AutoLink AL529 OBD II & CAN Universele Foutcodelezer APK2
De AutoLink AL529 is de opvolger van de bekende AL519 en is geschikt voor auto's met OBD2 / EOBD (ook CAN). In Europe geldt dit in de regel voor benzineauto's vanaf bouwjaar 2001 en voor diesel vanaf 2004. Het Autel AL529 uitleesapparaat kan makkelijk een betrouwbare en volledige diagnose stellen, doordat deze scantool alle 10 modus van OBD2 / EOBD ondersteunt. Deze EOBD tester is geschikt voor de APK2 eisen.
Read more
Got a question about this product?
Our team is ready to answer all your questions.
FAQ
Contact us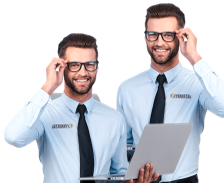 Autel AL529 universal APK2 OBD2 diagnostic computer
The Autel AL529 is a universal OBD2 reader that meets the APK2 requirements. The AL529 succeeds the AL519. The AL529 reads and clears engine error codes, displays all 10 test modes, has a hotkey for the I/M readiness test (displays the vehicle's emission and drive cycle status), and the fault codes found are displayed with descriptions on the display of the engine. In addition, real-time data from various sensors can be viewed and you can view freeze frame data (this is the moment when the error code occurred and the engine fault light came on. You can see under which circumstances the error code occured).
The features of the Autel AL529
All cars with OBD2 / EOBD (including CAN) are supported. In Europe this generally applies to petrol cars from year 2001 and for diesel from 2004
AutoVIN function to quickly determine manufacturer specific error codes
Reads certain error codes in the powertrain of certain Ford, GM and Chrysler models
Unique and patented quick key (I/M Readiness) to quickly determine emission and drive cycle status
3 LEDs with which the status of the vehicle can be assessed immediately
Supports all 5 OBD2 / EOBD protocols and all 10 test modes
Advanced mode 6 support
Reads (and clears) both generic, manufacturer specific and sporadic error codes
Supports all 29 bit Canbus systems as with some BMW, Fiat and Mercedes models
Error codes are displayed with description on the TFT screen
Error code tips help to determine the cause of an error code more quickly
Possibility to view frozen data (freeze frame) and live data, also graphical display
Read out vehicle information such as VIN, CIN and CVN
Fast, powerful and very reliable
Increases efficiency and ensures workplace safety
Easy to use with intuitive menu structure
Ergonomic design with rubber protection and robust housing
Color TFT screen with audio function for optimum user convenience
Possibilities for updating via the internet
Readout results can be printed from the PC
Suitable for the APK2 requirements
What is included with the AL529?
Universal OBD2 / EOBD cable
USB cable for printing function and updates
Sturdy nylon carrying case
Manual
Carvitas only supplies original Autel products, supplied by Autel Netherlands.

Advantages & drawbacks
Betaalbaar uitleesapparaat om EOBD/OBD2 motor foutcodes uit te kunnen lezen en wissen
Geeft I/M readiness emissie status O2 monitor status, freeze frame data en live data weer
Nederlandstalige software
Geschikt voor elk automerk
Door de APK 2.0 certificering uitermate geschikt als apparaat voor de APK
Gratis updates
Resultaten via Windows PC te printen
Beperkt tot het uitlezen en wissen van foutcodes in de motor
Alleen geschikt voor auto's met het OBD2 protocol: benzine motoren vanaf bouwjaar 2001 en jonger en diesel motoren vanaf bouwjaar 2004 en jonger
Often purchased together with...
Specs summary
Manufacturer

Abarth, Alfa Romeo, Aston Martin, Audi, BMW, Bentley, Chevrolet, Chrysler, Citroën, Dacia, Daihatsu, Dodge, Ferrari, Fiat, Ford EU, Ford USA, General Motors, Honda, Hyundai, Infiniti, Jaguar, Jeep, Kia, Lamborghini, Lancia, Land Rover, Lexus, Maserati, Mazda, Mercedes, Mini, Mitsubishi, Nissan, Opel, Peugeot, Porsche, Renault, Rolls-Royce, Saab, Seat, Skoda, Smart, Subaru, Suzuki, Toyota, Universeel, Volkswagen, Volvo

Device properties

APK 2, Gratis updates, Uitleesapparaat, Updates

Features

Foutcodes wissen, Freeze frame, Lambdasonde / o2 sensors, Live data, Motor uitlezen, Motormanagement reset, Scantool

Protocol

CAN, EOBD, ISO 9141, J1850 PWM, J1850 VPW, K-Line, KWP-2000, OBD2
No reviews have been published.