Autel MaxiDAS DS808TS
De nieuwe Autel MaxiDAS DS808TS is net als de DS808BT de opvolger van de zeer populaire MaxiDAS DS708 welke in menig (professionele) garage jarenlang is gebruikt. Niet alleen de software, maar ook de hardware is volledig nieuw. De software is afgeleid van de vlaggenschip MaxiSys modellen en de hardware is een krachtige en robuuste Android tablet welke voor een zeer snelle en accurate diagnose zorgt. Doordat de DS808TS doormiddel van een draadloze OBD2 VCI verbind met de auto, heb je geen last van te korte kabels of kabels die je in de weg liggen.
Het verschil tussen de DS808TS en de DS808BT is dat de TS versie ook een zeer uitgebreide ondersteuning heeft voor het inleren/activeren/programmeren van draadloze TPMS sensoren. Deze werkt met nagenoeg alle OEM en aftermarket sensoren om zo maximale voertuigdekking te bieden. Naast de TPMS ondersteuning, heeft de MaxiDAS DS808TS naast een complete diagnose ook een zeer ruime ondersteuning voor service functies zoals het resetten van de service interval, bedienen van de EPB, coderen van injectoren, inleren van accu's en kan deze componenten (actuatoren) aansturen en adaptiewaarden manipuleren.
✓ EOBD/OBD2 én OBD1 motormanagement diagnose voor alle automerken
✓ Touchscreen Android tablet ontwerp
✓ Draadloze verbinding via Bluetooth
✓ Zeer uitgebreide TPMS mogelijkheden
✓ Diagnose van alle modules
✓ Live data en Freeze Frame data weergave met de mogelijkheid deze op te slaan en opnieuw af te spelen
✓ I/M Readiness emissietest
✓ Service mogelijkheden: BMS, SAS, DPF, EPB, SRS, Olie reset
✓ Inleren van injectoren
✓ Testen en aansturen van componenten (actuatoren)
✓ Volledig Nederlandstalig met 2 jaar garantie
Read more
Got a question about this product?
Our team is ready to answer all your questions.
FAQ
Contact us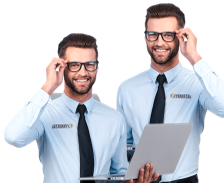 Autel MaxiDAS DS808TS
If you are looking for an all-rounder in the fields of diagnosis, service, TPMS and component control, but have no need for advanced coding, the Autel DS808TS is the device you need as a professional or serious hobbyist. The software and hardware are the highest in its class, the capabilities are so extensive that you will never again run into a procedure that fails unexpectedly. The software is a simplified version from the MaxiSys line without the extensive coding features. This means that updates for new models and features are available very quickly. In addition, the Autel DS808TS also has support for more exotic car brands that you miss in for example the MX808 series, such as Ferrari, Bentley, Lamborghini, etc. This makes it an all-rounder at a much lower price than the MaxiSys models.
Autel's newly developed wireless OBD2 VCI makes connecting to cars reliable and fast, without a thick cable in the way. It also makes it possible to do diagnosis and service operations outside the car. This eliminates the need to test components in pairs or with a very long extension cable. Also, learning and activating new TPMS sensors can be done much faster in one operation this way. In addition to the wireless VCI, the updated software in the DS808TS also makes it much easier and faster to perform service operations.
As mentioned earlier the DS808TS and DS808BT are the successors to the old MaxiDAS DS708 series which was the standard in every independent garage and with the serious hobbyist. Improvements have been made to the software, the speed of diagnosis and service, the translation of the device and more extensive support in terms of new models, among others. The DS808TS will last for years to come, thanks in part to the tablet's modular Android platform and updates that can be downloaded and installed via Wi-Fi.

Features of the MaxiDAS DS808TS at a glance:
The DS808TS has all the advantages of the Autel MaxiSys line, when you don't need the extensive coding for parts. Of course service coding is possible with the Autel MaxiDAS DS808TS, such as coding batteries, injectors, TPMS sensors, etc. It is also possible to control components (or actuators) and do matching of ECUs. The DS808TS is not only suitable for new cars, but also for older cars as it has full OBD1 support, however, this requires connectors. Due to the wireless VCI OBD2 system and the robust tablet, make the DS808TS unrivaled in this price range, other brands in no way offer such high quality for this price.
Reads and clears fault codes in all systems of more than 80 car brands
Full OBD1 diagnostic coverage
Extensive TPMS capabilities such as coding/learning and activation
Unparalleled OE coverage of all electrical systems
Comprehensive ECU information, matching and adjustments
Live and freeze frame data display of all systems of the car
Extensive service functions
Actuators (components) testing and control using active tests
Oil service reset
Resetting service intervals
Battery reset and battery registration (BMS)
(Forced) regeneration of the particulate filter (DPF)
Reset of steering angle sensor (SAS)
Release electric parking brake (EPB) and brake pad reset
Injector programming
Teach-in throttle body
Live data recording and playback
Perform O2 monitor, on-board monitor, I/M readiness

Automatic vehicle recognition via "Auto VIN
Print diagnostic reports via PC and via Wi-Fi
First year free updates, then paid (device will continue to work if you do not choose to renew).
What is included with the MaxiDAS DS808TS?
Autel MaxiDAS DS808TS diagnostic tablet with Android operating system
Wireless Autel OBD bluetooth VCI
Manual

External power adapter

Storage case
Autel DS808TS Technical specifications:
| | |
| --- | --- |
| Operating System | Android 4.4.4 |
| Processor | Cortex-A9 processor 1.5GHz |
| Memory for storage | 32GB |
| Screen | 7.0 inch 1024 x 600 pixels LED touch screen |
| Battery | 5.000 mAh 3.7 V Lithium-polymer battery |
| Diagnostic tablet dimensions | 237,8mm x 148,6mm x 35,5mm |
Advantages & drawbacks
EOBD/OBD2 én OBD1 motormanagement diagnose voor alle automerken
Touchscreen Android tablet ontwerp
Draadloze verbinding via Bluetooth
Zeer uitgebreide TPMS mogelijkheden
Diagnose van alle modules
Live data en Freeze Frame data weergave met de mogelijkheid deze op te slaan en opnieuw af te spelen
I/M Readiness emissietest
Service mogelijkheden: BMS, SAS, DPF, EPB, SRS, Olie reset
Inleren van injectoren, TPMS sensoren en accu's
Testen en aansturen van componenten (actuatoren)
Volledig Nederlandstalig met 2 jaar garantie
Geen ingebouwde printer, printen gaat via WiFi of bluetooth
Duurder dan de voorganger DS708
Often purchased together with...
Specs summary
Manufacturer

Abarth, Alfa Romeo, Aston Martin, Audi, BMW, Bentley, Chevrolet, Chrysler, Citroën, Dacia, Daihatsu, Dodge, Ferrari, Fiat, Ford EU, Ford USA, General Motors, Honda, Hyundai, Infiniti, Jaguar, Jeep, Kia, Lamborghini, Lancia, Land Rover, Lexus, Maserati, Mazda, Mercedes, Mini, Mitsubishi, Nissan, Opel, Peugeot, Porsche, Renault, Rolls-Royce, Saab, Seat, Skoda, Smart, Subaru, Suzuki, Toyota, Universeel, Volkswagen, Volvo

Device properties

APK 2, Bluetooth verbinding, Eigen accu, Touchscreen, Uitleesapparaat, Updates, Verbinden met computer, WIFi verbinding

Features

ABS, Accu inleren, Actuatoren aansturen, Airbag, Coderen, Componenten testen, Elektronische parkeerrem openen, Foutcodes wissen, Freeze frame, Gasklep inleren, Injectoren inleren, Interface, Lambdasonde / o2 sensors, Live data, Motor uitlezen, Motormanagement reset, Olie reset, Programmeren, Remblok reset, Roetfilter regeneren, Service reset, Startonderbreker / immo, Stuurhoeksensor kalibreren, TPMS inleren, Transmissie

Protocol

CAN, EOBD, ISO 9141, J1850 PWM, J1850 VPW, JDM, JOBD, K-Line, KWP-2000, OBD1, OBD2
No reviews have been published.