Autel PowerScan PS100
De Autel PS100 is een zeer handige circuit tester voor het testen van massapunten op een voertuig, alsmede voor het doen van een polariteit controle en een continuïteitstest. Met deze circuittester kun je snel kortsluiting lokaliseren in een auto door het meten van spanning en weerstand.
Read more
Got a question about this product?
Our team is ready to answer all your questions.
FAQ
Contact us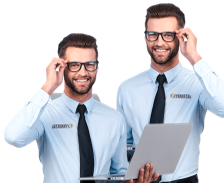 The PowerScan PS100 is a multifunctional circuit tester for measuring voltage and resistance, Also, with this device you can perform a circuit test, at the push of a button.
By performing a circuit test, the power or ground of consumers can be bypassed. This way you can diagnose and determine interruption in the ground or power supply.
A continuity test can be done over switches, diodes and relays.

Suitable for both 12v and 24v systems, up to a maximum of 30 amps.
Advantages & drawbacks
Geschikt voor 12 en 24 volt systemen tot 30 ampere
Makkelijk om stapsgewijs diagnose te stellen aan het elektrische circuit
Ingebouwde LED verlichting voor gebruik in donkere ruimtes
6 meter accukabel geeft voldoende werkruimte
Automatische zekering
Specs summary
Manufacturer

Abarth, Alfa Romeo, Aston Martin, Audi, BMW, Bentley, Chevrolet, Chrysler, Citroën, Dacia, Daihatsu, Dodge, Ferrari, Fiat, Ford EU, Ford USA, General Motors, Honda, Hyundai, Infiniti, Jaguar, Jeep, Kia, Lamborghini, Lancia, Land Rover, Lexus, Maserati, Mazda, Mercedes, Mini, Mitsubishi, Nissan, Opel, Peugeot, Porsche, Renault, Rolls-Royce, Saab, Seat, Skoda, Smart, Subaru, Suzuki, Tesla, Iveco, Toyota, Universeel, Volkswagen, Volvo
No reviews have been published.