BMW ENET OBD Interface E-SYS ICOM RJ45
BMW ENET OBD Interface E-SYS ICOM RJ45
De BMW ENET OBD E-SYS ICOM kabel is een ethernet naar OBD2 kabel geschikt voor de BMW F-serie (1 serie, 3 serie, 4 serie, 5 serie, 7 serie, GT, X3). Deze ethernet kabel stelt u in staat, in combinatie met de juiste software, verborgen functies van uw BMW te activeren, of modules te programmeren.
Uiteraard is het ook mogelijk om met deze software diagnosefuncties uit te voeren op uw auto en eventuele service en/of resetprocedures. Let wel op dat ondanks dat het product makkelijk in het gebruik is, deze bedoeld is voor geavanceerde gebruikers.
Alleen de hardware wordt geleverd. U dient zelf voor de juiste software te zorgen.
Read more
Got a question about this product?
Our team is ready to answer all your questions.
FAQ
Contact us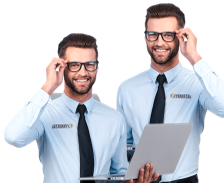 BMW ENET OBD Interface E-SYS ICOM RJ45
The BMW ENET data cable is suitable for programming modules or activating hidden functions. Only the hardware is supplied. You need to provide the appropriate software yourself. For example suitable for use with the following software: E-SYS, INPA, ISTA, ISIS, ICOM, ECOM, Rheingold.
An overview of the possibilities:
1. Turning sounds on and off
2. Adjust navigation menu, adjust safety mode
3. Viewing engine specifications while driving (torque meter)
4. Activate voice recognition function
5. Customizing Bluetooth phone ringtones
6. Digital speedometer
7. Air-condition memory adjusting
8. Adjust small and large screen sizes
9. Adjust and or disable seat belt notifications
10. Angel eyes functions
11. Engine start and stop function management
12. GPS time synchronization
13. Activate sport transmission program function, sport+
14. Some microphone functions
15. Access to internet programs
16. Front camera management
17. Rear camera management
18. Seat belt warning
19. Etc etc etc
Advantages & drawbacks
Verborgen functies activeren
Compatibel met E-SYS, INPA, ISTA, ISIS, ICOM, ECOM, Rheingold
Zelf volledige controle
Makkelijk in gebruik
Geschikt voor F-series BMW's
Uw laptop of computer dient voorzien te zijn van een ethernet (netwerk) aansluiting
Alleen de interface wordt geleverd, u dient zelf voor de software te zorgen
Specs summary
Manufacturer

BMW

Device properties

Verbinden met computer

Features

Adapter, Inleren onderdelen, Interface, Programmeren
No reviews have been published.