Foxwell BT100 Accutester
De Foxwell BT100 kan met hoge betrouwbaarheid de conditie testen van alle soorten 12V lood/zuur accu's (AGM, GEL, nat, droog). Deze gebruiksvriendelijke accutester geeft de resultaten snel weer op het scherm. De auto accu tester detecteert slechte cellen, bij accu's tussen de 100 en 1100CCA. De BT100 kan op verschillende type accu's gebruikt worden.
Read more
Got a question about this product?
Our team is ready to answer all your questions.
FAQ
Contact us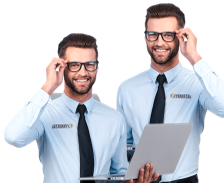 Foxwell BT100; the tool to test batteries
Foxwell's battery tester is very compact and easy to use. The advantages of the Foxwell BT100 is that with it the battery can be tested without disconnecting it from the car. This makes testing easy and fast. This 12 volt battery offers you an easy way to analyze battery cell condition, view battery charge status and detect faults and bad cells, for a small price!
Why test a battery?
A dead battery is in many cases the cause of "wear and tear" and sometimes failure due to improper charging. The normal life of a lead-acid battery is 3 to 7 years, depending on the battery type and application. A battery wears out faster, or malfunctions due to such things as: too deep a discharge, standing for too long (not being used), charging voltage too high or too low, very high or low temperatures. If you are curious about battery status, the Foxwell BT100 is right for you!
The functions of the battery tester
Tester for 12v batteries; wet, dry (GEL and AMG) and lead-acid
Test standards: CCA, BCI, CA, MCA, JIS, DIN, IEC, EN, SAE
Battery is tested directly in the vehicle and does not need to be disconnected for this purpose
Fast and reliable scan in 3 seconds
Automatic temperature compensation
The BT100 will not heat, spark or discharge the battery
Test batteries from 100 to 1100CCA
Advantages & drawbacks
Snelle en betrouwbare analyse
Zeer goede prijs/kwaliteit verhouding
Niet voor 24v accu's geschikt
Often purchased together with...
No reviews have been published.