Foxwell BT715 Accutester
De Foxwell BT715 is een autoaccu diagnose tool voor 6 en 12 Volt accu's of 12 en 24 Volt start- en laadsystemen.De BT715 is een snell, eenvoudig te gebruiken en betaalbare oplossing voor de monteur om accu's te testen en storingen in start- en laadsystemen op te sporen. De BT715 is onmisbaar in elke werkplaats om een goede accudiagnose te doen.
De BT715 wordt in een robuuste koffer geleverd met alle benodigde toebehoren. Hierdoor is deze gebruiksklaar.
Read more
Got a question about this product?
Our team is ready to answer all your questions.
FAQ
Contact us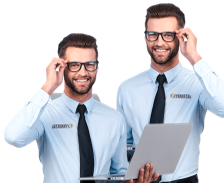 Foxwell BT715 battery tester; when precision is required
For its size and feature set, the BT715 is compact and easy to use. The advantages of the Foxwell BT715 is that it allows the battery to be tested without disconnecting it from the car. This makes testing easy, safe and fast. This 12 volt battery provides you with an easy way to analyze battery cell condition, view battery charge status and detect faults and bad cells.
Why test a battery?
A dead battery in many cases is the cause of "wear and tear" and sometimes failure due to improper charging. The normal life of a lead-acid battery is 3 to 7 years, depending on the battery type and application. A battery wears out faster, or malfunctions due to such things as: too deep a discharge, standing too long (not being used), charging voltage too high or too low, very high or low temperatures. If you are curious about battery status, the Foxwell BT715 is right for you!
Features of the BT715 battery tester
Batteries supported: 6 & 12 Volt lead/acid, AGM straight plates, AGM spiral plates and gel; 12 & 24 Volt starting and charging systems
Also suitable for start-stop batteries
Test range: 100 - 2,000 CCA
Test standards: CCA, JIS, DIN, IEC, EN, SAE etc.
State Of Charge Rating: SOC
State Of Health rating: SOH
Tests the battery safely in the car, no need to disassemble it
Detects short-circuited cells
Fast and accurate test in 3 seconds
Advanced test of 12 and 24 volt starting and charging systems
Automatic temperature compensation
Wrinkle voltage test
Easy menu-driven use due to English texts in clear 3.2″ display
Practical: cable length 2 meters
Advantages & drawbacks
Snelle en betrouwbare analyse
Zeer goede prijs/kwaliteit verhouding
Geleverd met robuuste koffer
Ook geschikt voor 24v accu's
Wat groter en zwaarder dan goedkope accutesters
Often purchased together with...
No reviews have been published.