Foxwell i70-II
i70Ⅱ is een nieuw ontwikkelde diagnostische scanner met Android 9.0 besturingssysteem. Het erft dezelfde voordelen van Foxwell op het gebied van diagnostische technologie voor autostoringen, zoals dekking van meerdere fabrikanten, servicefuncties en nauwkeurige testgegevens, waardoor het het perfecte hulpmiddel is voor drukke garages of werkplaatsen, die de nieuwste technologie nodig hebben voor een onverslaanbare prijs.
Read more
Got a question about this product?
Our team is ready to answer all your questions.
FAQ
Contact us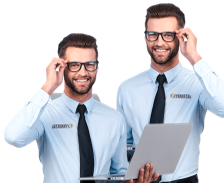 Foxwell i70II in brief
The Foxwell i70-II, also known as the i70ii, is a professional vehicle diagnostic device designed specifically for use by automotive technicians and garages. It provides comprehensive diagnostic functions to detect problems in vehicles and is suitable for use on a wide range of vehicles, including passenger cars, light vans and other vehicles with OBD-II or EOBD support. If you are looking for a reliable and professional diagnostic tool for your garage, the Foxwell i70-II is the perfect choice.
The functionalities of the i70-II
All in all, the Foxwell i70-II offers a comprehensive range of professional diagnostic functions for automotive technicians and garages. The device is user-friendly, reliable and up-to-date with the latest vehicles and technologies. If you are looking for a professional diagnostic device for your garage or business, the Foxwell i70-II is an excellent choice. Below is a list of its features:
Vehicle coverage of more than 80 car makes and 3000 models, both European, Asian and American
Automatic recognition of the chassis number (AutoVIN); so the right car is found instantly
Reading and erasing error codes in all systems for all makes of car
Comprehensive diagnostic functions for engine, transmission, ABS, airbag, instrument panel and other systems
View error code with description
Release of electric parking brake (EPB)
Oil reset and support for resetting service interval indicators
Automatic vehicle scan, or manual selection of vehicle and module
Display of live sensor data in text and graph form, 2 parameters simultaneously
Display of chassis number
Display of freeze frame data
Supports all 10 OBD2 test mode, such as live data, O2 sensor test etc.
Support for bi-directional testing, including component activation and engine management
Support for advanced diagnostic functions, such as customizing ECU data and performing special tests
Support for multiple languages, including Dutch, English, French, German, Spanish, Italian, Russian and more
Bluetooth 2.0 connectivity for easy transfer of data to a computer or printer
Noteworthy features of the Foxwell i70II:
The Foxwell i70-II features regular updates to ensure it stays up-to-date with the latest vehicles and technologies.
The device has a user-friendly interface and is easy to use, even for those unfamiliar with diagnostic devices.
The Foxwell i70-II features a rugged casing and is resistant to impacts and drops, making it ideal for outdoor use
The Foxwell i70-II also features a large memory, which makes it possible to store a lot of data and export it to a computer for further analysis.
This device is suitable for both professional and private use and can easily be taken to the garage or while traveling.
The Foxwell i70-II is also compatible with various accessories, including a printer and additional cables, to make its use even more convenient.
What is included with the Foxwell i70II?
Foxwell i70II diagnostic tablet
Foxwell OBD2/EOBD 16 pin cable
USB type C cable
USB charging adapter
Robust storage case
Manual
Updates for the device
After purchase, you will receive 36 months of free updates. After these 36 months the tester will continue to work normally with all updates and functionality installed up to that time.
If you want to stay up-to-date after that, the cost is € 225.00 ex VAT for 12 months license. (Does not matter how much time may have been skipped).
Technical Specifications:
Screen: 3.5-inch TFT color display
Battery: Li-polymer, 7.4 V, 2600 mAh
Dimensions: 200 x 100 x 38 mm
Weight: 0.65 kg
The Foxwell i70BT can read the following brands, among others:
European brands:
Abarth
Alfa Romeo
Audi
BMW
Bentley
Bugatti
Citroen
Dacia
Fiat
Ford
Jaguar
Lancia
Land Rover
Maybach
Maserati
Mercedes Benz
Mini
Opel
Peugeot
Porsche
Renault
Rolls-Royce
Saab
Seat
Skoda
Smart
Sprinter
Vauxhall
Volkswagen
Volvo
Asian brands
Acura
Honda
Hyundai
Infiniti
Isuzu
Kia
Lexus
Mazda
Mitsubishi
Nissan
Scion
Suzuki
Toyota
American brands
Chrysler
Ford
GM
Brazilian GM
Advantages & drawbacks
Gebruiksvriendelijk interface, zelfs voor degenen die niet vertrouwd zijn met diagnostische tools
EOBD/OBD2 motormanagement diagnose
Diagnose van alle modules
Live data en Freeze Frame data weergave
Zeer veel servicefuncties
Gratis updates
Ingebouwde batterij, dus onderweg te gebruiken
Beperkte compatibiliteit met oudere voertuigen
Enkel bedraad aan te sluiten op de auto
Often purchased together with...
Specs summary
Manufacturer

Abarth, Alfa Romeo, Aston Martin, Audi, BMW, Bentley, Chevrolet, Chrysler, Citroën, Dacia, Daihatsu, Dodge, Ferrari, Fiat, Ford EU, Ford USA, General Motors, Honda, Hyundai, Infiniti, Jaguar, Jeep, Kia, Lamborghini, Lancia, Land Rover, Lexus, Maserati, Mazda, Mercedes, Mini, Mitsubishi, Nissan, Opel, Peugeot, Porsche, Renault, Rolls-Royce, Saab, Seat, Skoda, Smart, Subaru, Suzuki, Tesla, Toyota, Universeel, Volkswagen, Volvo

Device properties

Gratis updates, Uitleesapparaat, Updates

Features

ABS, Accutest, Accu inleren, Actuatoren aansturen, Airbag, Componenten testen, Elektronische parkeerrem openen, Foutcodes wissen, Freeze frame, Gasklep inleren, Injectoren inleren, Lambdasonde / o2 sensors, Live data, Motor uitlezen, Motormanagement reset, Olie reset, Remblok reset, Roetfilter regeneren, Scantool, Service reset, Stuurhoeksensor kalibreren, Transmissie

Protocol

CAN, EOBD, ISO 9141, J1850 PWM, J1850 VPW, K-Line, KWP-2000, OBD2
No reviews have been published.