Foxwell NT530 Honda
Een Honda OBD2 diagnoseapparaat zo goed als de Foxwell NT530 vind je nergens anders. Naast de standaard OBD2 functies, is de NT530 ook in de gelegenheid om de andere elektronische systemen bij Honda uit te lezen. Hierbij kun je denken aan ABS, airbag/SRS, transmissie, dashboard, airco etc. In de genoemde systemen kun je foutcodes uitlezen, wissen, live data/meetwaarden bekijken. Tevens bezit de Foxwell tool ook een aantal speciale functies, zoals het instellen van olie service, EPB, accu registratie, programmeren en nog meer.
✓ EOBD/OBD2 motormanagement diagnose
✓ OBD1 diagnose
✓ Diagnose van alle modules
✓ Live data en Freeze Frame data weergave
✓ Actuatoren aansturen, adaptiewaardes resetten
✓ Programmeren en onderdelen inleren
✓ Service mogelijkheden: olie/service reset, SAS, roetfilter, EPB, SRS
Read more
Got a question about this product?
Our team is ready to answer all your questions.
FAQ
Contact us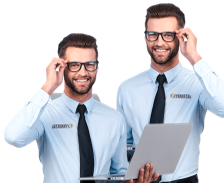 Foxwell NT530 Honda tester with many functions
Correct diagnosis is very important in the search for the problem. This diagnostic tool helps you do this at a high level. With its extensive capabilities and depth of diagnosis, you are able to search very specifically for the cause of the problem causing the error code. The Foxwell NT530 for Honda is therefore rightly called a professional scan tool: it can read at dealer level in all existing electronic systems, displays live data and is able to control actuators, learn components and can program/code. There are also a number of special service functions available, such as oil service reset, electronic parking brake release, throttle learning, particulate filter regeneration and more.
Features at a glance:
Standard OBD2 functionalities:
Reading and erasing generic OBD2 error codes.
Display of live sensor data
Display of data in graphical and text form
Display of freeze frame data
Quick test function for electronic systems
The specific functions:
Reading out and erasing Honda error codes.
Reading and erasing error codes in all existing electronic systems
Actuator control/component testing bi-directional
Coding modules in different ECUs
Teaching components
Erasing adaptation values
Service features:
Oil service reset
Release of the EPB (electronic parking brake)
Soot filter regeneration (DPF regeneration)
Bleeding ABS
Teach-in throttle body
Calibrate steering angle sensor
Headlight adjustment
And more...
Look for all functionalities at the bottom of the page in the function lists
Updates to the Foxwell NT530 Honda scan tool.

After registering the Foxwell scanner, you will receive lifetime free updates, downloadable through the FoxAssist software.
Advantages & drawbacks
EOBD/OBD2 motormanagement diagnose
OBD1 diagnose
Diagnose van alle modules
Live data en Freeze Frame data weergave
Actuatoren aansturen, adaptiewaardes resetten
Programmeren en onderdelen inleren
Service mogelijkheden: olie/service reset, SAS, roetfilter, EPB, SRS
Enkel geschikt voor Honda (wel te upgraden met andere automerken!)
Windows computer of laptop nodig om de software op de tester te installeren
Often purchased together with...
Specs summary
Manufacturer

Honda

Device properties

Gratis updates, Uitleesapparaat, Updates

Features

ABS, Accu inleren, Actuatoren aansturen, Adapter, Airbag, Coderen, Componenten testen, Elektronische parkeerrem openen, Foutcodes wissen, Freeze frame, Gasklep inleren, Injectoren inleren, Inleren onderdelen, Lambdasonde / o2 sensors, Live data, Motor uitlezen, Motormanagement reset, Olie reset, Programmeren, Remblok reset, Roetfilter regeneren, Scantool, Service reset, Startonderbreker / immo, Stuurhoeksensor kalibreren, Transmissie

Protocol

CAN, EOBD, ISO 9141, J1850 PWM, J1850 VPW, K-Line, KWP-2000, OBD1, OBD2
Alternative products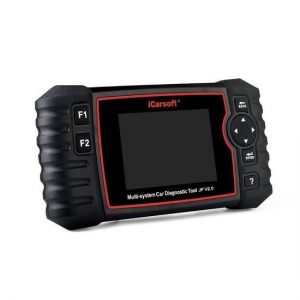 (1)
€179.00
Retail price €215.00
No reviews have been published.