Foxwell NT530 Opel
De Foxwell NT530 Opel is een geavanceerd diagnoseapparaat dat veel meer kan dan alleen foutcodes uitlezen en wissen. Het kan elk aanwezig systeem in de Opel benaderen en kan daarbij live data weergeven, kan opgeslagen als lopende foutcodes weergeven, activeert componenten, kan olie/service intervallen resetten en instellen en opent de elektronische parkeerrem. Het apparaat werkt zowel op oudere Opels met OBD1 als Opels uitgerust met een OBD2 aansluiting. Wil je weten of dit apparaat geschikt is voor jouw auto? Vraag het ons! Zo worden bijvoorbeeld de Corsa E, Astra K, Grandland X en Crossland X ondersteund.
✓ EOBD/OBD2 motormanagement diagnose
✓ OBD1 diagnose
✓ Diagnose van alle modules
✓ Live data en Freeze Frame data weergave
✓ Actuatoren aansturen, adaptiewaardes resetten
✓ Programmeren en onderdelen inleren
✓ Service mogelijkheden: olie/service reset, SAS, roetfilter, EPB, SRS
Read more
Got a question about this product?
Our team is ready to answer all your questions.
FAQ
Contact us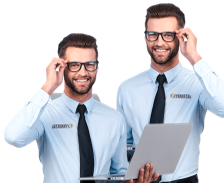 The Foxwell NT530 is an advanced diagnostic system for Opel.
The Foxwell Opel reader not only reads and clears error codes in your Opel, but can also control/test components and perform system testing. Reading error codes in your Opel is easy, but without real-time data, bi-directional checks and other special features, you don't always get enough information to find the problem. You can use the NT530 to temporarily activate components and perform system tests. For example, you can easily check switches, sensors, relays and actuators. This saves time and costs. You can flash a control unit, and provided a module can be reprogrammed, a replacement module can be coded/programmed.
The functionalities of the Opel NT530
In addition to the standard OBD2 functionalities, the Opel Foxwell NT530 has many extra features, which was previously reserved only for much more expensive equipment. The additional functionalities:
Reads and erases error codes of all Opel electronic systems: engine, abs, airbag, automatic, immobilizer, A/C, etc.
Displays definition of error code on diagnostic device
Disables warning lights on the dashboard
Displays live data from sensors, also in graph form
Releases electronic parking brake (EPB service function)
Performs bi-directional component activations; manually operate components on the car to test their function
Provides support for module coding in various ECUs
Also, the tool can perform very specific operations:
Resetting oil light
Set service intervals
Delete adaptation values
Teach throttle body
Roetfilter regenereren (DPF regeneratie)
Afstellen van koplampen
Stuurhoeksensor kalibratie
Teach-in of new parts
Teach-in of replacement parts
Opening and closing of electronic brake calipers (for the purpose of replacing brake pads)
Updates for the Foxwell NT530 Opel

After registering the Foxwell scanner, you will receive lifetime free updates, obtainable through the FoxAssist software.
Advantages & drawbacks
EOBD/OBD2 motormanagement diagnose
OBD1 diagnose
Diagnose van alle modules
Live data en Freeze Frame data weergave
Actuatoren aansturen, adaptiewaardes resetten
Programmeren en onderdelen inleren
Service mogelijkheden: olie/service reset, SAS, roetfilter, EPB, SRS
Enkel geschikt voor Opel (wel te upgraden met andere automerken!)
Windows computer of laptop nodig om de software op de tester te installeren
Often purchased together with...
Specs summary
Manufacturer

Opel

Device properties

Gratis updates, Uitleesapparaat, Updates

Features

ABS, Accu inleren, Actuatoren aansturen, Airbag, Coderen, Componenten testen, Elektronische parkeerrem openen, Foutcodes wissen, Freeze frame, Gasklep inleren, Injectoren inleren, Inleren onderdelen, Lambdasonde / o2 sensors, Live data, Motor uitlezen, Motormanagement reset, Olie reset, Programmeren, Remblok reset, Roetfilter regeneren, Scantool, Service reset, Startonderbreker / immo, Stuurhoeksensor kalibreren, Transmissie

Protocol

CAN, EOBD, ISO 9141, J1850 PWM, J1850 VPW, K-Line, KWP-2000, OBD1, OBD2
No reviews have been published.