Foxwell NT530 Toyota / Lexus
Foxwell NT530 Toyota / Lexus
De Foxwell NT530 voor Toyota en Lexus is een professionele diagnosecomputer, gebaseerd op de software van de Foxwell GT80. Wanneer je op zoek bent naar een gespecialiseerde uitbreidbare scantool met een brede ondersteuning en is te updaten voor de laatste modellen, heb je met dit professionele product een alleskunner in huis. De tool kan DPF regenereren, olie en service reset uitvoeren, maar ook ABS en airbagsystemen benaderen, diagnosticeren en resetten. Voor een volledige weergave van de functionaliteiten, kan je onder op deze pagina kijken. Daar zijn ook de functielijsten van de Foxwell NT530 voor Toyota en Lexus te vinden.
✓ EOBD/OBD2 motormanagement diagnose
✓ OBD1 diagnose
✓ Diagnose van alle modules
✓ Live data en Freeze Frame data weergave
✓ Actuatoren aansturen, adaptiewaardes resetten
✓ Programmeren en onderdelen inleren
✓ Service mogelijkheden: olie/service reset, SAS, roetfilter, EPB, SRS
Read more
Got a question about this product?
Our team is ready to answer all your questions.
FAQ
Contact us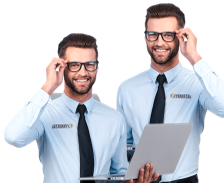 Foxwell NT530 Diagnostic Scan Tool for Toyota and Lexus OBD1/OBD2/EOBD cars
The Foxwell NT530 is part of Foxwell's AutoMaster Pro series. This means that the reader has been developed for the professional. However, the purchase price of the GT90 is not for everyone, which is why they have made the software modularly available through the NT530. You can expand the software with more brands and/or models if you wish. This can be done at the time of purchase or after purchase.
The functionalities of the NT530
The NT530 can actually read out all systems from Toyota and Lexus, the scan tool has support for new as well as older models not equipped with OBD2 or EOBD. The fact that the tool can be expanded to include other car makes, and has support for older types, makes the scan tool very flexible to use. Ideal for the specialized garage owner or hobbyist. What makes the NT530 so unique is that it supports device coding and actuator control for quick and proper diagnosis.
Reads and erases error codes of all electronic systems in Toyota and Lexus: engine, abs, airbag, automatic, immobilizer, A/C, etc.
Displays definition of error code on diagnostic device
Disables warning lights on the dashboard
Displays live data from sensors, also in graph form
Releases electronic parking brake (EPB service function)
Performs bi-directional component activations; manually operate components on the car to test their function
Provides support for module coding in various ECUs
Also, the tool can perform very specific operations:
Resetting the oil lamp
Set service intervals
Clearing adaptation values
Teach throttle body
Regenerate particulate filter (DPF regeneration)
Adjusting headlights
Different CVT options
Steering angle sensor calibration
Teach-in of new parts
Teach-in of replacement parts
Opening and closing of electronic brake calipers (for the purpose of replacing brake pads)
Look for all functionalities at the bottom of the page in the function lists
Updates for the Foxwell NT530 Toyota and Lexus

After registering the Foxwell scanner, you will receive lifetime free updates. The updates can be installed via the included FoxAssist software.
Advantages & drawbacks
EOBD/OBD2 motormanagement diagnose
OBD1 diagnose
Diagnose van alle modules
Live data en Freeze Frame data weergave
Actuatoren aansturen, adaptiewaardes resetten
Programmeren en onderdelen inleren
Service mogelijkheden: olie/service reset, SAS, roetfilter, EPB, SRS
Enkel geschikt voor Lexus en Toyota (wel te upgraden met andere automerken!)
Windows computer of laptop nodig om de software op de tester te installeren
Often purchased together with...
Specs summary
Manufacturer

Lexus, Toyota

Device properties

Gratis updates, Uitleesapparaat, Updates

Features

ABS, Accu inleren, Actuatoren aansturen, Airbag, Coderen, Componenten testen, Elektronische parkeerrem openen, Foutcodes wissen, Freeze frame, Gasklep inleren, Injectoren inleren, Inleren onderdelen, Lambdasonde / o2 sensors, Live data, Motor uitlezen, Motormanagement reset, Olie reset, Programmeren, Remblok reset, Roetfilter regeneren, Scantool, Service reset, Startonderbreker / immo, Stuurhoeksensor kalibreren, Transmissie

Protocol

CAN, EOBD, ISO 9141, J1850 PWM, J1850 VPW, K-Line, KWP-2000, OBD1, OBD2
Alternative products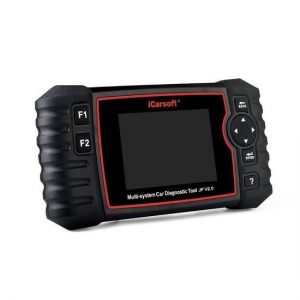 (1)
€179.00
Retail price €215.00
No reviews have been published.