Foxwell NT530 Volkswagen / Audi / Seat / Skoda
Foxwell NT530 Volkswagen / Audi / Seat / Skoda
De Foxwell NT530 is op de markt gebracht speciaal voor de de merken Volkswagen / Audi / Seat en Skoda. De software is specifiek ontworpen voor de auto's uit de Volkswagen Audi groep, zodat de auto's op zeer hoog niveau uitgelezen kunnen worden. Deze diagnose scantool stelt op dealerniveau diagnose in elke aanwezig elektronisch systeem in de auto. Daarnaast kan het diagnoseapparaat veel meer dan alleen de standaard diagnosefuncties als uitlezen en wissen van foutcodes en live data weergegeven. Geavanceerde opties zoals actuatoren aansturen, inleren, programmeren behoren ook tot de mogelijkheden, evenals een aantal service mogelijkheden zoals olie service, EPB, stuurhoeksensor en roetfilter regeneratie.
✓ EOBD/OBD2 motormanagement diagnose
✓ OBD1 diagnose
✓ Diagnose van alle modules
✓ Live data en Freeze Frame data weergave
✓ Actuatoren aansturen, adaptiewaardes resetten
✓ Programmeren en onderdelen inleren
✓ Service mogelijkheden: olie/service reset, SAS, roetfilter, EPB, SRS
Read more
Got a question about this product?
Our team is ready to answer all your questions.
FAQ
Contact us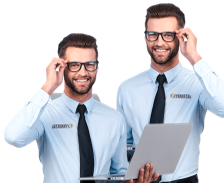 Foxwell NT530 is a unique scanning tool for Volkswagen / Audi / Seat / Skoda
What makes the Foxwell so unique are its extensive capabilities at a very reasonable price. In addition to the standard capabilities of an OBD2 scan tool, the device has many other features on board. Special functions needed to test components, learn parts or program ECUs are included. In terms of service capabilities, the diagnostic tool also comes up short: oil interval setting, electronic parking brake release, soot filter regeneration and steering angle sensor calibration can be done with the NT530.
The functionalities at a glance
Below is a brief overview of the features offered by the device. At the very bottom of the page you will find feature lists for each brand.
Reading and erasing error codes in all systems in the car: engine, abs, airbag, automatic, immobilizer, air conditioning, etc.
The screen displays the meaning of the error code
Turns off the fault light
Displays live data from the sensors, in text and graph form
Display of Freeze Frame data
Quick test function for most electronic systems
Releases the EPB (electronic parking brake) for changing brake pads, for example
Performs bi-directional component activations; manually operate components on the car to test their function
Can encode modules in different ECUs
Also, the scan tool can perform very specific actions:
Resetting the oil inspection light
Setting of service intervals
Erasing of adaptation values
Teaching of throttle body
Registering a newly installed battery
Bleeding of ABS
Regenerating the particulate filter (DPF regeneration)
Adjustment of headlights
Calibration of steering angle sensor
Teach-in of parts
Look for all functionalities at the bottom of the page in the function lists
Updates for the Foxwell NT530

After registering the Foxwell scanner, you will receive lifetime free updates, updateable via the FoxAssist software.
Advantages & drawbacks
EOBD/OBD2 motormanagement diagnose
OBD1 diagnose
Diagnose van alle modules
Live data en Freeze Frame data weergave
Actuatoren aansturen, adaptiewaardes resetten
Programmeren en onderdelen inleren
Service mogelijkheden: olie/service reset, SAS, roetfilter, EPB, SRS
Enkel geschikt voor Volkswagen, Audi, Skoda en Seat (wel te upgraden met andere automerken!)
Windows computer of laptop nodig om de software op de tester te installeren
Often purchased together with...
Specs summary
Manufacturer

Audi, Bentley, Lamborghini, Seat, Skoda, Volkswagen

Device properties

Gratis updates, Uitleesapparaat, Updates

Features

ABS, Accu inleren, Actuatoren aansturen, Airbag, Coderen, Componenten testen, Elektronische parkeerrem openen, Foutcodes wissen, Freeze frame, Gasklep inleren, Injectoren inleren, Inleren onderdelen, Lambdasonde / o2 sensors, Live data, Motor uitlezen, Motormanagement reset, Olie reset, Programmeren, Remblok reset, Roetfilter regeneren, Scantool, Service reset, Startonderbreker / immo, Stuurhoeksensor kalibreren, Transmissie

Protocol

CAN, EOBD, ISO 9141, J1850 PWM, J1850 VPW, K-Line, KWP-2000, OBD1, OBD2
No reviews have been published.