Foxwell NT680 Pro
De Foxwell NT680 Pro is een professionele servicetester voor specialisten, keuringsstations en garagebedrijven. De NT680 Pro is volledig in het Nederlands uitgevoerd en is geschikt voor APK 2. De tester heeft een erg uitgebreide functie set, waaronder het regenereren van het roetfilter mogelijk is, maar ook het kalibreren van bijvoorbeeld stuurhoeksensoren, inleren van transmissies en het ontluchten van ABS en brandstofsystemen. Dit alles is uitgevoerd in een robuuste behuizing.
Read more
Got a question about this product?
Our team is ready to answer all your questions.
FAQ
Contact us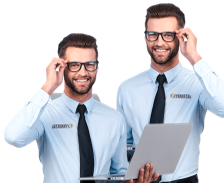 Foxwell NT680 Pro
The Foxwell NT680 Pro is a very complete professional service tester with all functionality on board to perform complete diagnostics and/or service on modern vehicles. The NT680 Pro excels mainly in functions that are perceived as difficult by professional testers, such as soot filter regeneration, throttle body learning and steering angle sensor calibration. Often these functionalities require special brand-specific equipment in the form of a clunky interface. The NT680 Pro is a perfect alternative for this that universally has everything.
Key features of the NT680 Pro
The Foxwell tester can access a wide range of systems for reliable diagnosis, including:
Engine management (EOBD and OBD2)
ABS, deep diagnosis per wheel is possible
Airbags also deep diagnosis is possible
Immobilizer
Instrument panel
Air conditioning
Etc etc etc
In addition to the above capabilities, the NT680 Pro has the following special features (for features by brand, see the tables at the bottom of the page).
AutoVIN for automatic recognition of the chassis number. So the correct model is quickly found
Live data, freeze frame. Display possible in graph or table form, also possible to compare.
Service interval reset and/or adjustment
Open and close electronic parking brake (EPB) calipers
Register battery after replacement
Soot filter regeneration
Teach-in throttle body
Teach transmission and reset adaptation values
Bleeding the ABS
Bleeding the fuel system
Calibrate steering angle sensor
Reset AF ratio (Air/Fuel)
Teach-in battery
Teach-in injectors
Etc etc etc
The NT680 Pro comes with free updates. You can easily install the updates via PC with the easy-to-use FoxScanner software.

Advantages & drawbacks
EOBD/OBD2 motormanagement diagnose
OBD1 diagnose
Diagnose van alle modules
Live data en Freeze Frame data weergave
Adaptiewaardes resetten
Programmeren en onderdelen inleren
Service mogelijkheden: olie/service reset, SAS, DPF roetfilter, EPB, SRS, injectoren en accu's inleren
Kan geen actuatoren aansturen / componenten testen
Often purchased together with...
Specs summary
Manufacturer

Abarth, Alfa Romeo, Aston Martin, Audi, BMW, Bentley, Chevrolet, Chrysler, Citroën, Dacia, Daihatsu, Dodge, Ferrari, Fiat, Ford EU, Ford USA, General Motors, Honda, Hyundai, Infiniti, Jaguar, Jeep, Kia, Lamborghini, Lancia, Land Rover, Lexus, Maserati, Mazda, Mercedes, Mini, Mitsubishi, Nissan, Opel, Peugeot, Porsche, Renault, Rolls-Royce, Saab, Seat, Skoda, Smart, Subaru, Suzuki, Toyota, Universeel, Volkswagen, Volvo

Device properties

Gratis updates, Uitleesapparaat, Updates

Features

ABS, Airbag, Coderen, Elektronische parkeerrem openen, Foutcodes wissen, Freeze frame, Gasklep inleren, Inleren onderdelen, Lambdasonde / o2 sensors, Live data, Motor uitlezen, Motormanagement reset, Olie reset, Programmeren, Remblok reset, Roetfilter regeneren, Scantool, Service reset, Startonderbreker / immo, Stuurhoeksensor kalibreren, Transmissie

Protocol

CAN, EOBD, ISO 9141, J1850 PWM, J1850 VPW, K-Line, KWP-2000, OBD1, OBD2
No reviews have been published.