iCarsoft CP V1.0 Peugeot / Citroen / PSA diagnose apparaat
iCarsoft CP V1.0 Peugeot / Citroen / PSA diagnose apparaat
De iCarsoft CP V1.0 is een diagnose apparaat geschikt voor Peugeot / Citroen (PSA groep) en kan auto's uitlezen van bouwjaar 1996 t/m heden. De CP V1.0 is in staat om alle aanwezige elektronische modules in uw auto uit te lezen. Uw Peugeot / Citroen uitlezen gaat met dit uitleesapparaat snel en makkelijk. Met de CP V1.0 is het ook mogelijk uw olie/service interval te resetten.
✓ EOBD/OBD2
✓ OBD1
✓ Foutcodes uitlezen en wissen in alle aanwezige systemen
✓ Live data en Freeze Frame weergave
✓ Olie/service reset
Read more
Got a question about this product?
Our team is ready to answer all your questions.
FAQ
Contact us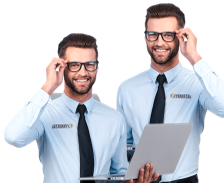 iCarsoft CP V1.0 Peugeot / Citroen / PSA diagnostic device
With this iCarsoft CP V1.0 error code reader, Citroen and Peugeot models from the PSA group can be read at a high level. The scanner can read both the engine management and a large number of other systems, such as Engine, Airbag, ABS, ESP and Transmission. After error codes are found, you can clear the error code with the iCarsoft. Also, the oil/service interval can be reset and set. At the bottom of the page you will find the function lists of Citroen and Peugeot. It shows exactly which modules can be read for each model.
How does the iCarsoft CP V1.0 error code reader work?
The iCarsoft has extensive capabilities, yet the device is very easy to use. After the car is turned on the ignition, the error code reader is connected to the OBD2 / EOBD connection of the car. Then you can search for error codes in the various systems. Error codes are displayed with description on the CP V1.0. After reading the error codes there is the possibility to reset the error codes.
What are the advantages of the iCarsoft CP V1.0?
Comprehensive vehicle coverage for all Citroen / Peugeot models from 1996 to present
Communicates with all electronic systems; Engine, Transmission, ABS, Airbags, Immobilizer, Instrument panel, Air conditioning, Power steering, Body, Chassis etc.
Reads and resets generic, manufacturer specific as well as sporadic error codes
Error codes are displayed with description on the screen
Reset and set oil/service intervals
Read vehicle information such as VIN, CIN and CVN
Fast, powerful and highly reliable
Easy to use with intuitive menu structure
Ergonomic design with rubber protection and robust housing
Free updates
What do you get with the Peugeot / Citroen scanner iCarsoft CP V1.0?
Peugeot / Citroen reader with color display
USB cable
Illustrated manual
Sturdy nylon storage bag
Compatible with the following Citroen models:
Berlingo
Berlingo Electric (B9e)
C1
C2
C3
C3 Aircross
C3 Picasso
C3 Pluriel
C3 R
C4
C4 Cactus
C4 Picasso
C4 Aircross
C5
C6
C8
C‐Crosser
C‐Elysee
C‐Quatre
C‐Troimphe
C‐Zero
DS3 (Crossback)
DS4
DS5
DS5 Hybrid4
DS7 Crossback
Elysee
Fukang
Fukang 988
Jumper 3
Jumpy
Nemo
Saxo
Synergie/Evasion
Xantia
XM
XM
Sara
Xsara2
Xsara Picasso
ZX‐2
ZX‐16
Compatible with the following Peugeot models:
107
207
307
407
607
807
1007
4007
108
208
308
408
508
3008
5008
RCZ
Hoggar
206
406
106
306
405
605
806
301
iON
2008
4008
Bipper
Boxer
Expert
Partner
Carvitas supplies only original iCarsoft products, supplied by iCarsoft Netherlands.

Advantages & drawbacks
Volledig EOBD/OBD2 compatibel
Beperkt OBD1 compatibel
Foutcodes uitlezen en wissen in alle aanwezige systemen
Live data en freeze frame weergave
Speciale functie: Olie/service reset
Enkel geschikt voor Citroën en Peugeot
Specs summary
Manufacturer

Citroën, Peugeot

Device properties

Gratis updates, Uitleesapparaat, Updates

Features

ABS, Airbag, Foutcodes wissen, Freeze frame, Lambdasonde / o2 sensors, Live data, Motor uitlezen, Motormanagement reset, Olie reset, Scantool, Service reset, Transmissie

Protocol

CAN, EOBD, ISO 9141, J1850 PWM, J1850 VPW, KWP-2000, OBD1, OBD2
No reviews have been published.