iCarsoft CR Ultra
De iCarsoft CR Ultra is het laatste apparaat in de iCarsoft lijn na de CR Max en CR Pro. Waar de voorgaande modellen gericht waren op diagnose en kleine onderhoudswerkzaamheden, zijn de CR Ultra en de CR Max helemaal van grond af aan opnieuw ontwikkeld om zo een volledig dekkend apparaat te ontwikkelen dat gebruiksvriendelijk is voor de serieuze hobbyist en wagenparkbeheerders. Met deze doorontwikkeling, heeft iCarsoft met de CR Ultra ook een nieuw hardware platform geïntroduceerd, de CR Ultra werkt op basis van een Android tablet met een touchscreen.
De iCarsoft CR Ultra heeft een zeer ruime dekking qua merken en voertuigen, zowel moderne voertuigen met OBD2, alsmede oudere voertuigen met OBD1 met de meegeleverde OBD1 verloopkabels. Zoals gezegd kan de CR Ultra meer dan de voorgaande modellen, het is nu onder andere ook mogelijk om adaptiewaarden te resetten, coderingen uit te voeren en een diepere diagnose te stellen dan ooit tevoren.
✓ Volledige EOBD/OBD2 ondersteuning
✓ Foutcodes uitlezen en wissen in alle aanwezige systemen
✓ Draadloos te bedienen met een VCI
✓ Live data en freeze frame weergave
✓ Speciale functies: Olie/service reset EPB, SAS, DPF, ETC
✓ Componenten aansturen en coderen
✓ Adaptiewaarden resetten
✓ Kalibreren van componenten
✓ Accutest
✓ Ook geschikt voor oudere auto's, alle meestvoorkomende OBD1 verloopkabels worden meegeleverd
✓ Nederlandstalig
Read more
Got a question about this product?
Our team is ready to answer all your questions.
FAQ
Contact us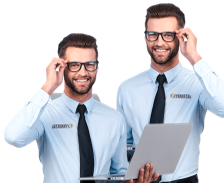 iCarsoft CR Ultra universal diagnosis and service tablet
The CR Ultra is positioned above the iCarsoft CR Max for the advanced hobbyist or car club, this because it not only has diagnosis and service functions, but also advanced functions that until now were only available in very expensive professional garage equipment such as erasing learned (adaptation) values of certain systems (ECUs), calibrating different systems and coding new parts. And on top of all that, it also includes parts learning and support for a wider set of vehicles on top of the CR Max. Also, this model is very suitable for older car models, for this all common OBD1 adapter cables are also included.
Of course, the iCarsoft CR Ultra Android tablet also has all the diagnostic and service functions on board that you are used to from the CR Max and CR Pro for example, such as doing a service reset, controlling the electronic handbrake and coding injectors etc. If you have specific questions about support for your car or certain functions, please contact us, we will be happy to check it out for you.
What is the iCarsoft CR Ultra capable of?
Full OBD2/EOBD engine management readout
Guided mode for learning new parts
Display of live and freeze frame data
Reading out VIN, CIN and CVN vehicle information and automatic vehicle recognition
Testing and controlling acutuators, such as a fuel pump or brake cylinders
Reading out other specific electronic systems, such as ABS, airbags, transmission, instrument panel, brakes, lights, etc.
Guided on-screen service functions
Resetting and setting of oil/service intervals
Battery registration (BMS)
Opening and closing of the electronic parking brake (EPB)
Steering angle sensor calibration
DPF for particulate filter regeneration
ETC for gas valve learning/calibration
ABS / Brakes bleeding
Coding injectors

Body control module (BCM), for example resetting or deleting adaptation values and controlling the module
Transmission (TCM), e.g. resetting or deleting adaptation values and changing the oil level
TPMS programming new sensor IDs and reading and resetting error codes in the system
Air suspension adaptation values and control
Controlling and resetting the air conditioning compressor
Calibration of the seats
Calibration of the headlights
What gets delivered with the iCarsoft?

iCarsoft CR Ultra diagnosis tablet based on Android
Universal OBD2 VCI
Battery tester extension
Storage case
Required cables for battery test
OBD1 cable set for older vehicles
Manual
Specifications of the CR Ultra
| | |
| --- | --- |
| Operating System | Android 10.0 |
| Processor | 2.0GHz Quad-core |
| Memory storage | 64GB |
| Display | 10-inch touchscreen with 1280x800 resolution |
| Connectivity | Wi-Fi and Bluetooth |
| Color | Black |
| Audio | Built-in speakers |
| Battery | 6000mAh battery, can be charged via USB and via OBD2 |
Advantages & drawbacks
Volledig EOBD/OBD2 compatibel
Compatibel met OBD1 voertuigen
Foutcodes uitlezen en wissen in alle aanwezige systemen
Live data en freeze frame weergave
Speciale functies: Olie/service reset EPB, SAS, BMS, DPF, ETC
Componenten aansturen en coderen
Adaptiewaarden resetten
Kalibreren van componenten
Nederlandstalig
Met 750 gram redelijk zwaar
Often purchased together with...
Specs summary
Manufacturer

Abarth, Alfa Romeo, Audi, BMW, Chevrolet, Chrysler, Citroën, Dacia, Dodge, Ferrari, Fiat, Ford EU, Ford USA, General Motors, Honda, Hyundai, Infiniti, Jaguar, Jeep, Kia, Lancia, Land Rover, Lexus, Maserati, Mazda, Mercedes, Mini, Mitsubishi, Nissan, Opel, Peugeot, Porsche, Renault, Saab, Seat, Skoda, Smart, Subaru, Suzuki, Toyota, Universeel, Volkswagen, Volvo

Device properties

Eigen accu, Gratis updates, Touchscreen, Uitleesapparaat, Updates, WIFi verbinding

Features

ABS, Accu inleren, Actuatoren aansturen, Airbag, Coderen, Componenten testen, Elektronische parkeerrem openen, Foutcodes wissen, Freeze frame, Gasklep inleren, Injectoren inleren, Inleren onderdelen, Lambdasonde / o2 sensors, Live data, Motor uitlezen, Motormanagement reset, Olie reset, Programmeren, Remblok reset, Roetfilter regeneren, Scantool, Service reset, Startonderbreker / immo, Stuurhoeksensor kalibreren, Transmissie

Protocol

CAN, EOBD, ISO 9141, J1850 PWM, J1850 VPW, JDM, JOBD, K-Line, KWP-2000, OBD1, OBD2
No reviews have been published.