iCarsoft FA V1.0 Fiat/Alfa Romeo diagnose apparaat
iCarsoft FA V1.0 Fiat/Alfa Romeo diagnose apparaat
Het iCarsoft FA V1.0 Fiat / Alfa Romeo OBDII / EOBD diagnoseapparaat, inclusief Canbus, is geschikt voor Fiat en Alfa Romeo modellen t/m heden. Uw Italiaanse auto uitlezen gaat met dit uitleesapparaat snel en eenvoudig. De software is speciaal ontwikkeld voor deze merken, en kan daarom een zeer diepe diagnose stellen in bijna elk elektronisch apparaat van uw Italiaanse auto. Tevens is het mogelijk het olie/service interval te resetten en in te stellen op vele modellen.
✓ EOBD/OBD2
✓ OBD1
✓ Foutcodes uitlezen en wissen in alle aanwezige systemen
✓ Live data weergave
✓ Olie/service reset
De meeste 2018 en ook sommige oudere modellen maken gebruik van de Security Gateway-module. Het is hierdoor niet mogelijk om bij auto's met deze zogenaamde SGW module een olie/service reset uit te voeren.
Read more
Got a question about this product?
Our team is ready to answer all your questions.
FAQ
Contact us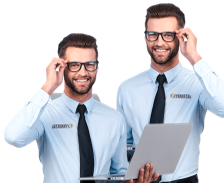 iCarsoft FA V1.0 diagnostic tool for Fiat and Alfa Romeo
This iCarsoft FA V1.0 error code reader can read Fiat and Alfa Romeo models at a high level. With the scanner both the engine management and a large number of other systems can be read. After error codes are found, you can reset the error code with the iCarsoft. Also, the oil/service interval can be reset and set on many types. Most 2018 and also some older models use the Security Gateway module. Because of this, it is not possible to perform an oil/service reset on cars with this so-called SGW module. The device works on very many models of Fiat and Alfa Romeo. For a detailed overview of the systems that can be read by model, please refer to the function lists that you can find at the bottom of this page.
How does the error code reader iCarsoft FA V1.0 work?
Although the tool has extensive capabilities, it is very easy to use. After the car is turned on the ignition, the error code reader is connected to the OBD2/OBD connection of the car. Then you can search for error codes in the various systems. Error codes are displayed with description on the device. After reading the error codes, there is the possibility to reset the error codes.
What are the benefits of iCarsoft FA V1.0?
Comprehensive vehicle coverage for all Fiat / Alfa Romeo models from the year 1996 to present
Communicates with all electronic systems; engine, transmission, ABS, airbags, immobilizer, instrument panel, A/C, power steering, body, chassis etc.
I/M Readiness, Freeze Frame, 02 Sensor test, Evap test
Reads and resets generic, manufacturer specific as well as sporadic error codes
Error codes are displayed with description on the TFT screen
Reading out vehicle information such as VIN, CIN and CVN
Fast, powerful and highly reliable
Easy to use with intuitive menu structure
Ergonomic design with rubber protection and robust housing
Free updates
What gets delivered with the Fiat / Alfa Romeo scanner iCarsoft FA V1.0?
Fiat / Alfa Romeo reader with color display
USB cable
Illustrated manual
Sturdy nylon storage bag
Compatible with the following Fiat models:
500
500L
500X
Barchetta
Bravo
Brava
Coupe
Croma
Doblo
Ducato
Fiorino
Grande punto
Idea
Linea
Marea
Multipla
Palio
Panda
Perla
Punto
Punto
Qubo
Scudo
Sedici
Seicento
Stilo
Strada
Tipo
Ulyesse
Uno
Compatible with the following Alfa Romeo models:
147
156
159
166
Brera
GT
GTV
Mito
Spider
Giuletta
Giulia
Stelvio

Carvitas supplies only original iCarsoft products, supplied by iCarsoft Netherlands.

Advantages & drawbacks
Volledig EOBD/OBD2 compatibel
Beperkt OBD1 compatibel
Foutcodes uitlezen en wissen in alle aanwezige systemen
Live data en freeze frame weergave
Speciale functie: Olie/service reset
Enkel geschikt voor Fiat en Alfa Romeo
Specs summary
Manufacturer

Abarth, Alfa Romeo, Fiat

Device properties

Gratis updates, Uitleesapparaat, Updates

Features

ABS, Airbag, Foutcodes wissen, Freeze frame, Lambdasonde / o2 sensors, Live data, Motor uitlezen, Motormanagement reset, Olie reset, Scantool, Service reset, Transmissie

Protocol

CAN, EOBD, ISO 9141, J1850 PWM, J1850 VPW, K-Line, KWP-2000, OBD1, OBD2
No reviews have been published.