iCarsoft FA V2.0 Fiat / Alfa Romeo
iCarsoft FA V2.0 Fiat / Alfa Romeo
De iCarsoft FA V2.0 is geschikt voor vele Fiat en Alfa Romeo modellen. Met de FA V2.0 kan elke module worden uitgelezen. De gevonden foutcodes kunnen gewist worden. Naast de diagnosefuncties bezit de iCarsoft ook speciale functies voor het resetten en instellen van olie en service intervallen, vrijgeven van de elektronische parkeerrem, kalibreren van de stuurhoeksensor, inleren van nieuwe accu (accu registratie), roetfilter regenereren en het inleren van gasklep.
✓ EOBD/OBD2
✓ Foutcodes uitlezen en wissen in alle aanwezige systemen
✓ Live data en freeze frame weergave
✓ Speciale functies: Olie/service reset EPB, SAS, BMS, DPF, ETC

De meeste 2018 en ook sommige oudere modellen maken gebruik van de Security Gateway-module. Het is hierdoor niet mogelijk om bij auto's met deze zogenaamde SGW module een olie/service reset uit te voeren.
Read more
Got a question about this product?
Our team is ready to answer all your questions.
FAQ
Contact us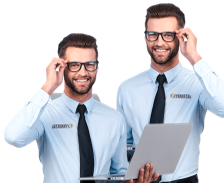 iCarsoft FA V2.0 Fiat / Alfa Romeo
The iCarsoft FA V2.0 Fiat / Alfa Romeo is the latest diagnostic device from iCarsoft for Fiat and Alfa Romeo. The FA V2.0 is well further developed by iCarsoft and has some additional service functions compared to their predecessors. Thus, the iCarsoft FA V2.0 can also handle the latest Fiat and Alfa Romeo models just fine in all areas. The new added special functions are: BMS for learning/registering a battery after replacement, DPF for regenerating the particulate filter, ETC for learning the throttle valve and SAS for calibrating the steering angle sensor. Most 2018 and also some older models use the Security Gateway module. Because of this, it is not possible to perform an oil/service reset on cars with this so-called SGW module.
What is the iCarsoft FA V2.0 capable of?
Readout of OBD2/EOBD engine management
Reading out other electronic systems, such as ABS, airbags, transmission, instrument panel, brakes, lights etc etc.
Resetting and setting oil/service intervals
Opening and closing of the electronic parking brake (EPB)
Steering angle sensor calibration
Battery management system for battery registration
DPF for particulate filter regeneration
ETC for gas valve learning
Found error codes are displayed with description
Error code tips to determine the cause of the error code faster
Readout of VIN, CIN and CVN vehicle information
Display of live data and freeze frame
Free updates via iCarsoft updater
What gets delivered with the iCarsoft?
iCarsoft FA V2.0 reader
Universal OBD2 cable
Storage bag
Manual
Advantages & drawbacks
Volledig EOBD/OBD2 compatibel
Ook geschikt voor oudere modellen met OBD1
Foutcodes uitlezen en wissen in alle aanwezige systemen
Live data en freeze frame weergave
Speciale functies: Olie/service reset EPB, SAS, BMS, DPF, ETC
Enkel geschikt voor Fiat en Alfa Romeo voertuigen
Often purchased together with...
Specs summary
Manufacturer

Abarth, Alfa Romeo, Fiat

Device properties

Gratis updates, Uitleesapparaat, Updates

Features

ABS, Airbag, Elektronische parkeerrem openen, Foutcodes wissen, Freeze frame, Gasklep inleren, Lambdasonde / o2 sensors, Live data, Motor uitlezen, Motormanagement reset, Olie reset, Remblok reset, Roetfilter regeneren, Scantool, Service reset, Stuurhoeksensor kalibreren, Transmissie

Protocol

CAN, EOBD, ISO 9141, J1850 PWM, J1850 VPW, K-Line, KWP-2000, OBD1, OBD2
Alternative products
No reviews have been published.