iCarsoft MB V3.0 Mercedes / Smart
iCarsoft MB V3.0 Mercedes / Smart
De iCarsoft MB V3.0 de laatste uitbreiding op het iCarsoft assortiment, de MB V3.0 is een doorontwikkeling op het iCarsoft platform naast de V1.0 en de V2.0. Dit houdt in dat de MB V3.0 een aantal nieuwe functies erbij heeft gekregen. Net zoals voorgaande modellen, kan de MB V3.0 ook alle systemen uitlezen en uitgebreide servicefuncties uitvoeren. Naast de functies van de versies 1.0 en 2.0 heeft deze ook nieuwe functies gekregen zoals het aansturen en coderen van componenten (onderdelen), adaptiewaarden resetten en uitgebreide kalibratie mogelijkheden.
✓ Volledige EOBD/OBD2 ondersteuning
✓ Foutcodes uitlezen en wissen in alle aanwezige Mercedes en Smart systemen
✓ Live data en freeze frame weergave
✓ Speciale functies: Olie/service reset EPB, SAS, DPF, ETC
✓ Componenten aansturen en coderen
✓ Adaptiewaarden resetten
✓ Kalibreren van componenten
✓ Nederlandstalig
Read more
Got a question about this product?
Our team is ready to answer all your questions.
FAQ
Contact us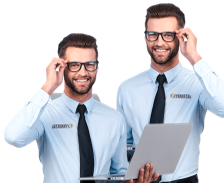 iCarsoft MB V3.0 Mercedes and Smart
With the iCarsoft MB V3.0 for Mercedes / Smart you get the latest and most comprehensive diagnostic tool from iCarsoft. The MB V3.0 is a further development of the MB V2.0. for Mercedes-Benz and Smart. The iCarsoft MB V3 was developed with advanced diagnostic and service functions in mind. Important in this was that it be easy to use for the hobbyist.
In addition to reading all systems and its comprehensive service functions, the iCarsoft MB V3.0 can also perform advanced functions previously available only to professional devices, such as coding new parts, driving ECUs, resetting adaptation values and calibrating individual components. This makes the MB V3.0 the most complete and least expensive diagnostic device in its class.
What is the iCarsoft MB V3.0 capable of?
Below are all the features of the MB V3.0. Please note that some functions are not supported on certain models. At the bottom of the page you can find the function lists of the diagnostic device. In these lists you can see exactly which function is supported on which model.
Full readout of the OBD2/EOBD engine management
Display of live and freeze frame data
Readout of VIN, CIN and CVN vehicle information and automatic vehicle recognition
Reading out other Mercedes and Smart specific electronic systems, such as ABS, airbags, transmission, instrument panel, brakes, lights etc.
Resetting and setting of oil/service intervals
Battery registration (BMS)
Opening and closing of the electronic parking brake (EPB)
Steering angle sensor calibration
DPF for particulate filter regeneration
ETC for throttle va
Coding injectors
Body control module (BCM), for example resetting or deleting adaptation values and controlling the module
Transmission (TCM), for example, resetting or deleting adaptation values and changing the oil level
TPMS programming new sensor IDs and reading and resetting error codes in the system
Air suspension adaptation values and control
Controlling and resetting the air conditioning compressor
Calibration of the seats
Calibration of the headlights
Free lifetime updates from iCarsoft

Supported models
Model coverage Mercedes:
A Class: W168, W169, W176
AMG: 190
B Class: W245, W246
C Class: W203, W204, W205
CL Class: W215, W216
CLA Class: W117
CLK Class: W209
CLS Class: W218, W219
E Class: W207, W211, W212, W213
G Class: W461, W463
GL Class: X164, X166, X168
GLA Class: W156
GLC Class: W253
GLE Class: W166, 292
GLK Class: X204
M Class: W163, W164, W166
R Class: W251
S Class: W217, W220, W221, W222
SL Class: R230, R231
SLK Class: R170, R171, R172
SLS: C197
SLR: Series 199
MAYBACH: V240, W240
Model coverage Smart:
Smart fortwo (A/C 450)
Smart fortwo (C/A 451)
Smart Roadster (R/C 452)
Smart forfour (W 454)
Model coverage Sprinter:
690.6, 901.6, 902.6, 903.6, 904.6, 905.6, 906
Other model coverage
Vaneo
Vito / V-ClassModel designation 638
Vito / Viano Model designation 639 (OBDII)
What gets delivered with the iCarsoft?
iCarsoft MB V3.0 diagnostic and service device
Universal OBD2 (system) cable
USB cable for updates
Storage bag
Manual
Advantages & drawbacks
Volledig EOBD/OBD2 compatibel
Ondersteuning voor oudere modellen met OBD1
Foutcodes uitlezen en wissen in alle aanwezige systemen
Live data en freeze frame weergave
Speciale functies: Olie/service reset EPB, SAS, BMS, DPF, ETC
Componenten aansturen en coderen
Adaptiewaarden resetten
Kalibreren van componenten
Nederlandstalig
Enkel geschikt voor Mercedes en Smart voertuigen
Often purchased together with...
Specs summary
Manufacturer

Mercedes, Smart

Device properties

Gratis updates, Uitleesapparaat, Updates

Features

ABS, Airbag, Elektronische parkeerrem openen, Foutcodes wissen, Freeze frame, Gasklep inleren, Interface, Lambdasonde / o2 sensors, Live data, Motor uitlezen, Motormanagement reset, Olie reset, Remblok reset, Roetfilter regeneren, Scantool, Service reset, Stuurhoeksensor kalibreren, Transmissie

Protocol

CAN, EOBD, ISO 9141, J1850 PWM, J1850 VPW, K-Line, KWP-2000, OBD1, OBD2
No reviews have been published.