iCarsoft TYT V1.0 Toyota / Lexus diagnose apparaat
iCarsoft TYT V1.0 Toyota / Lexus diagnose apparaat
De iCarsoft TYT V1.0 is een diagnoseapparaat dat bij Toyota en Lexus het motormanagement (OBD2) en vele andere systemen kan uitlezen. De TYT V1.0 is geschikt voor modellen van bouwjaar 1996 t/m heden. Uw Toyota / Lexus uitlezen gaat met dit apparaat snel en makkelijk. Naast het uitlezen kan ook live data van verschillende systemen weergegeven worden en een olie/service reset gedaan worden.
Het is met deze scantool ook mogelijk oudere voertuigen uit te lezen, uitgerust met een 17 pins of 22 pins Toyota aansluiting. U kan hieronder OBD1 verloopkabels bijbestellen
✓ EOBD/OBD2
✓ OBD1
✓ Foutcodes uitlezen en wissen in alle aanwezige systemen
✓ Live data weergave
✓ Olie/service reset
Read more
Got a question about this product?
Our team is ready to answer all your questions.
FAQ
Contact us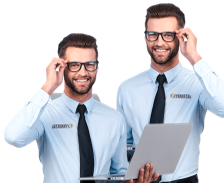 iCarsoft TYT V1.0 Toyota / Lexus diagnostic device
With this iCarsoft TYT V1.0 error code reader, Toyota and Lexus models can be fully read out. The TYT V1.0 can read engine management (OBD2) as well as many other systems such as Engine, Airbag, ABS, ESP and Transmission. If error codes are found after diagnosis, you can clear the error codes found with the iCarsoft TYT V1.0. In addition to the diagnostic function, the TYT V1.0 also has a function to reset oil/service intervals.
How does the iCarsoft TYT V1.0 work?
The iCarsoft TYT V1.0 can fully diagnose any system present. After putting the car on the ignition, you can connect the diagnostic device to the OBD2 / EOBD connector of the car. You can then read out the various systems with the TYT V1.0. Found error codes are displayed with description on the device. After reading the error codes, there is the option to clear the error codes.

You can optionally order a 17 pin and 22 pin Toyota adapter cable for older OBD1 connections at the top or bottom of the page.
What are the advantages of the iCarsoft TYT V1.0?
Comprehensive vehicle coverage for all Toyota / Lexus from the year 1996 to the present.
Communicates with all electronic systems (Engine, Transmission, ABS, Airbags, Immobilizer, Instrument Panel, Air Conditioning, Power Steering, Body, Chassis and more)
Reads and clears generic, manufacturer specific as well as sporadic error codes
Error codes are displayed with description on the TFT screen
Reset and set oil/service intervals
Reads vehicle information such as VIN, CIN and CVN
Easy to use with intuitive menu structure
Ergonomic design with rubber protection and robust housing
What do you get with the Toyota / Lexus scanner iCarsoft TYT V1.0?
Toyota / Lexus reader with color display
USB cable
Illustrated manual
Sturdy nylon storage bag
Compatible with the following Lexus and Toyota models:
Auris
Avensis
Avensis Verso
Aygo
Camry
Carina
Celica

C-HR
Corolla
Corolla Verso
Funcruiser
GT86
Hilux
IQ
Land Cruiser
MR2
Paseo
Picnic
Previa
Prius
Prius+
RAV4
Starlet
Supra
Tundra
Urban Cruiser
Verso
Verso-S
Yaris
Yaris Verso
The supported systems are different for each model. You can consult the function lists for this, or contact us.
Carvitas supplies only original iCarsoft products, supplied by iCarsoft Netherlands.

Advantages & drawbacks
Volledig EOBD/OBD2 compatibel
Beperkt OBD1 compatibel
Foutcodes uitlezen en wissen in alle aanwezige systemen
Live data en freeze frame weergave
Speciale functie: Olie/service reset
Enkel geschikt voor Toyota en Lexus
Often purchased together with...
Specs summary
Manufacturer

Lexus, Toyota

Device properties

Gratis updates, Uitleesapparaat, Updates

Features

ABS, Airbag, Foutcodes wissen, Freeze frame, Live data, Motor uitlezen, Motormanagement reset, Olie reset, Scantool, Service reset, Transmissie

Protocol

CAN, EOBD, ISO 9141, J1850 PWM, J1850 VPW, KWP-2000, OBD1, OBD2
No reviews have been published.