Mercedes-Benz 38 Pin OBD1 - 16 Pin OBD2 Adapter
Mercedes-Benz 38 Pin OBD1 - 16 Pin OBD2 Adapter
Deze Mercedes verloopkabel van OBD1 (38 pins) naar OBD2 16 pins is geschikt voor oudere Mercedes-Benz modellen. Onmisbaar voor het uitlezen via OBD1. Deze verloopstekker zorgt er voor dat de diagnoseapparatuur aangesloten kan worden op uw auto. Let er wel op dat het diagnoseapparaat wel geschikt dient te zijn voor OBD1.
Read more
Got a question about this product?
Our team is ready to answer all your questions.
FAQ
Contact us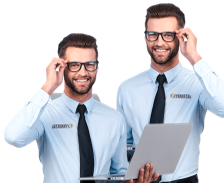 What is the Mercedes 38 pin adapter for?
This Mercedes 38 pin adapter cable turns an OBD1 connection into an OBD2 connection. To read out your Mercedes with the older OBD1 system you will need a reader that can read out OBD1. The 38 pin diagnostic connector was used on Mercedes models from the year 1994 to the year 2001 and can be found under the hood, in the engine compartment. After that, they switched to the standard 16-pin OBD2 connection. The following Mercedes models use the 38 pin connection:
W124 E-class construction year 1985-1996
W129/R129 SL-class construction year 1989-2001
W140/V140/C140 S-class construction year 1991-1998
W170 SLK-class construction year 1996-2001
W202 C-class construction year 1994-2000
W208/C208 CLK-class construction year 1997-2001
W210 E-class construction year 1995-2001
W220 S-class construction year 1998-2001
and more...
Specifications of the Mercedes OBD1 to OBD2 adapter cable
Connector: round 38 pin OBD1 connector to standard 16 pin OBD2 connector
Cable length: 28cm
Only suitable for cars with OBD1. The reader you connect must also work with OBD1.
The plug and cable are made of robust materials for long life.
What gets delivered?
Mercedes 38 pin OBD1 - 16 pin OBD2 adapter cable; suitable for connecting to an OBD1 compatible diagnostic device.
Why buy a Mercedes 38-pin adapter cable?
If you own an older Mercedes, before the year 2001, your Mercedes has a round 38 pin diagnostic port, located under the hood of your car. To read out your Mercedes, you will need this adapter cable, plus a suitable diagnostic tool that can handle older OBD1 connections. A list of suitable reading devices for Mercedes with OBD1 can be found below. Note: Mercedes has used different pin assignments for some models. It can therefore sometimes happen that the cable does not function properly.
Advantages & drawbacks
Met behulp van deze verloopkabel kan met een compatible uitleesapparaat ook een oudere Mercedes voor bouwjaar 2001 uitgelezen worden
Robuuste materialen voor eindeloos gebruik
Werkt alleen met uitleesapparaten die ook het OBD1 protocol ondersteunen
Often purchased together with...
Specs summary
Manufacturer

Mercedes

Features

Adapter, Verloopkabel
No reviews have been published.