OBD2 Kabel open eind met stekker vrouwtje 16 pins
OBD2 Kabel open eind met stekker vrouwtje 16 pins
OBD2 16 pins kabel met open uiteinde voor een hobbyproject, het maken van een eigen verloopkabel of het repareren van bestaande apparatuur. De kabel is aan een kant open en de andere kant is een 16 pins connector vrouwtje bevestigd (vast). De kabellengte is circa 25cm.
Read more
Got a question about this product?
Our team is ready to answer all your questions.
FAQ
Contact us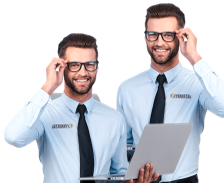 OBD2 16 pin cable with open end for a hobby project, making your own adapter cable or repairing existing equipment. The cable is open on one end and the other end has a 16 pin connector female attached (fixed). The cable length is approximately 25cm.
Often purchased together with...
No reviews have been published.