OBD2 Stekker mannetje klein 16 pins
OBD2 Stekker mannetje klein 16 pins
Deze stekker betreft een kleine OBD2 16 pins stekker om zelf te solderen voor een hobby project, of om een defecte adapter te repareren. Door het compacte formaat makkelijk weg te werken. Het betreft een male/mannetjes uitvoering, dat wil zeggen met pinnetjes.
Read more
Got a question about this product?
Our team is ready to answer all your questions.
FAQ
Contact us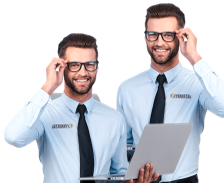 This small OBD2 16 pin plug is made to solder yourself for a hobby project, or to repair a faulty adapter.
The plug comes complete with:
Robust plug
2x cover (top and bottom)
Screws
16 pins
Advantages & drawbacks
Compact formaat
Robuuste stekker
Often purchased together with...
No reviews have been published.