OBDLink CX
De OBDLink CX BLE dongle is samen met Bimmercode ontwikkeld. De OBDLink CX is in staat om samen met de Bimmercode app BMW modellen te coderen. Let op: aan de Bimmercode app zijn kosten verbonden. De CX wordt ook geleverd met een gratis OBDLink app. Met deze app is het niet mogelijk om te coderen. Wel is het mogelijk om met de OBDLink app een motormanagement diagnose te doen op elk automerk. Het fijne van de OBDLink CX is dat deze zowel met Android als iOS apparaten werkt via Bluetooth 5.1! Ook is de OBDLink CX BLE uitermate geschikt voor het gebruik op elektrische auto's in combinatie met de Leaf Spy, ABRP (A better routeplanner) app.
Read more
Got a question about this product?
Our team is ready to answer all your questions.
FAQ
Contact us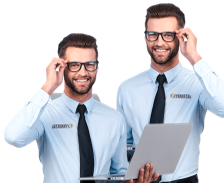 OBDLink CX
The OBDLink CX is recommended by Bimmercode for use with their developed app. OBDLink and Bimmercode developed the CX together and made sure that the CX has a very stable connection, which is necessary for coding, so nothing can go wrong. The CX works with both Android and iOS devices via a Bluetooth 5.1 connection. The CX and is so-called BLE dongle. The Bimmercode app can be purchased from the Google Play Store, or from the Apple Store. The OBDLink app can be downloaded for free. We also recommend the OBDLink CX for the ABRP, and the LeafSpy app. This is because the CX works perfectly on EV cars.
Capabilities Bimmercode
Bimmercode lets you code the control units in your BMW or Mini to unlock hidden features and customize your car to your liking. For example, activate the digital speed display in the instrument cluster or let your passengers watch videos in the iDrive system while driving. Would you like to turn off the Auto Start/Stop function or Active Sound Design? You can code this and much more yourself with the Bimmercode app. Supported cars

- 1 series (2004+)
- 2-series, M2 (2013+)
- 2 Series Active Tourer (2014+)
- 2 Series Gran Tourer (2015+)
- 3-series, M3 (2005+)
- 4-series, M4 (2013+)
- 5-series, M5 (2003+)
- 6-series, M6 (2003+)
- 7-series (2008+)
- 8-series (2018+)
- X1 (2009+)
- X2 (2018+)
- X3, X3 M (2010+)
- X4, X4 M (2014+)
- X5, X5 M (2006+)
- X6, X6 M (2008+)
- X7 (2019+)
- Z4 (2009+)
- i3 (2013+)
- i8 (2013+)
- Mini (2006+)
- Toyota Supra (2019+)

You can find a detailed list of supported cars and options at https://bimmercode.app
OBDLink app capabilities
Reading and erasing error codes in the engine
Turn off engine malfunction light (Check Engine Light, MIL)
Possibility of reading stored, running, permanent error codes
Viewing of freeze frame data
Display of approximately 90 parameters
Create your own dashboard, so you only see the data you want
Track fuel consumption
Readout of cars with OBD2 (gasoline from the year 2001 and diesel from the year 2004)
Wide support of protocols: CAN (ISO15765-4), KWP2000 (ISO14230-4, JOBD/EOBD/OBD2 (ISO9141-2), J1850 VPW, J1850 PWM, SW Can, MS CAN (Ford/Mazda/GM)
Renewed high-speed chip for faster data processing
Free updates
Works on iOS 9.0 or newer (Apple iPhone and iPad), Android (Smartphone and tablet) and Windows (Phone, tablet and PC)
Other apps
There are many third-party apps that only work well with a BLE dongle, such as the CX. These are mostly apps used on electric cars. Below we list some apps that work well with the OBDLink CX BLE dongle.
Leaf Spy Lite / Leaf Spy / Leaf Spy Pro for Nissan Leaf
Hybrid Assistant for Toyota and Lexus

Advantages & drawbacks
Speciaal ontwikkeld voor de Bimmercode app om te kunnen coderen/programmeren bij BMW en Mini
Werkt op Elektrische auto's (EV's)
Werkt met ABRP (A Better Routeplanner) app
Ook geschikt voor andere automerken
Volledig EOBD/OBD2 compatibel
Live data en freeze frame weergave
Draadloos uitlezen via Bluetooth met een Android en iOS toestel
Gratis OBDLink app
Zeer goede prijs/kwaliteit verhouding
Enkel geschikt voor het uitlezen van het motormanagement met de bijgeleverde OBDLink app
Often purchased together with...
Specs summary
Manufacturer

BMW, Mini

Device properties

Bluetooth verbinding, Gratis updates, Uitleesapparaat, Updates, Verbinden met Android apparaten, Verbinden met Apple apparaten, Verbinden met tablet, Verbinden met telefoon

Features

Adapter, Coderen, Foutcodes wissen, Freeze frame, Interface, Lambdasonde / o2 sensors, Live data, Motor uitlezen, Motormanagement reset, Programmeren, Scantool

Protocol

CAN, EOBD, ISO 9141, KWP-2000, OBD2
No reviews have been published.