OBDLink MX+ Bluetooth Interface iOS&Android
OBDLink MX+ Bluetooth Interface iOS&Android
De OBDLink MX+ Bluetooth Interface is nu ook te gebruiken op Apple apparaten, zoals de iPhone en iPad (iOS) en ook met zowel een PC/Laptop en telefoons met Android. De Bluetooth scanner werkt met alle auto's die voorzien zijn van OBD2 (in Europa vanaf bouwjaar 2001 bij benzinevoertuigen en vanaf bouwjaar 2004 bij dieselvoertuigen). Het is mogelijk om met deze interface de motor van uw auto uit te lezen en hierin storingen op te zoeken. Ook kunnen foutcodes vervolgens gewist worden. De MX+ wordt geleverd met de gratis OBDLink app en OBDWiz software. De OBDLink MX+ en EV Notify app zijn ook een populaire combinatie.
Tevens is deze interface compatible met andere programma's, door de backwards compatibiliteit met de ELM327 instructieset.
Read more
Got a question about this product?
Our team is ready to answer all your questions.
FAQ
Contact us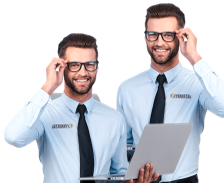 OBDLink MX+ Bluetooth Interface
The OBDLink MX+ Bluetooth interface is OBDLink's latest device. With the MX+ it is possible to connect via Bluetooth to both Android and iOS (Apple iPhone, Apple iPad) devices as well as a Windowc PC. The MX+ comes with the free OBDLink app and OBDWiz software.
The MX+ can be used as a readout device, data logger, or as an extension of your dashboard. It can easily read and erase error codes in the engine and display live data from many sensors. It is also possible to log this data.

The OBDLink has a built-in license code, which activates the OBDLink app for the phone or tablet, and the OBDWiz software for the PC. In addition to the included software, the OBDLink also works with many other programs, such as Forscan, MultiECUscan, OBD Car Doctor, ScanMaster, DashCommand, EV Notify and Torque.
Battery saver technology
The interface can remain connected in the car when not in use, due to the patented BatterySaver technology, it prevents your battery from draining and automatically switches the device on and off. This makes the MX+ adapter ideal to use for trip logging, or using live data to detect hard-to-detect problems.
What are the capabilities of the OBDLink Bluetooth interface?
Reading and erasing error codes in the engine with the free OBDLink app and OBDwiz software
Turn off engine malfunction light (Check Engine Light, MIL)
Ability to read stored, running, permanent error codes
Viewing of Freeze Frame data
Display of approximately 90 parameters
Create your own dashboard, so you only see the data you want
Track fuel consumption
Readout of cars with OBD2 (gasoline from the year 2001 and diesel from the year 2004)
Broad support of protocols: CAN (ISO15765-4), KWP2000 (ISO14230-4, JOBD/EOBD/OBD2 (ISO9141-2), J1850 VPW, J1850 PWM, SW Can, MS CAN (Ford/Mazda/GM)
Renewed high-speed chip for faster data processing
Free updates
Works on iOS 9.0 or newer (Apple iPhone and iPad), Android (Smartphone and tablet) and Windows (Phone, tablet and PC)
Works well with EV Notify app for electric cars
Advantages & drawbacks
Makkelijk in gebruik
Gratis meegeleverde app
Schakelt zichzelf uit wanneer niet in gebruik
Werkt op Apple en Android
Werkt met alle apps
Veel merkspecifieke apps beschikbaar
Werkt met FORScan
Werkt met Bimmercode
Werkt met Scan My Tesla
Werkt met Motoscan
100% ELM327 compatibel
Meegeleverde app is beperkt tot motormanagement
Meegeleverde app is in het Engels
Often purchased together with...
Specs summary
Manufacturer

Abarth, Alfa Romeo, Aston Martin, Audi, BMW, Bentley, Chevrolet, Chrysler, Citroën, Dacia, Daihatsu, Dodge, Ferrari, Fiat, Ford EU, Ford USA, General Motors, Honda, Hyundai, Infiniti, Jaguar, Jeep, Kia, Lamborghini, Lancia, Land Rover, Lexus, Maserati, Mazda, Mercedes, Mini, Mitsubishi, Nissan, Opel, Peugeot, Porsche, Renault, Rolls-Royce, Saab, Seat, Skoda, Smart, Subaru, Suzuki, Tesla, Toyota, Universeel, Volkswagen, Volvo

Device properties

Bluetooth verbinding, Gratis updates, Uitleesapparaat, Verbinden met Android apparaten, Verbinden met Apple apparaten, Verbinden met computer, Verbinden met tablet, Verbinden met telefoon

Features

Foutcodes wissen, Freeze frame, Interface, Lambdasonde / o2 sensors, Live data, Motor uitlezen, Motormanagement reset, Scantool

Protocol

CAN, EOBD, ISO 9141, J1850 PWM, J1850 VPW, KWP-2000, OBD2
No reviews have been published.