OBDLink SX USB Interface
De OBDLink SX USB interface wordt geleverd met OBDWiz diagnosesoftware. Via de PC of laptop kan er een motorische diagnose gesteld worden. Je kunt met deze interface alle OBD2 compatible auto's uitlezen (benzine vanaf bouwjaar 2001 en diesel vanaf bouwjaar 2004). Ook wanneer je live data wilt bekijken is dit de geschikte interface. Tevens is deze interface compatible met andere programma's, door de backwards compatibiliteit met de ELM327 instructieset.
Read more
Got a question about this product?
Our team is ready to answer all your questions.
FAQ
Contact us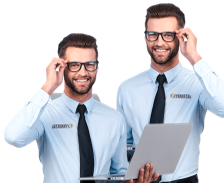 OBDLink SX USB interface
This very easy to install and use USB interface is the successor to the ELM327. The OBDLink SX is many times faster in processing data than its predecessor. The included software from OBDWiz is extensive and easy to use. If you want to use other software, this is also possible. You will have to purchase this software yourself.

The interface can be used on any car with OBD2. As a rule, these are all gasoline cars from the year 2001 and all diesel cars from the year 2004.
Capabilities of the OBDLink SX
Reads and clears error codes in engine management
Turns off the Check Engine light (MIL)
Reads freeze frame data
Shows real-time data (about 90 parameters!)
Customizable dashboards
Emissions readiness test - Monitor fuel consumption, calculate l/100km or km/l
Different trip meters
Datalogs to CSV file (compatible with Excel)
Chassis number and calibration ID retrieval
O2 sensor results (Mode $05)
Compile and email full diagnostic report
Free updates
ELM327 compatible
Free OBDWiz software
Works on all cars with OBD2
And much more...
Advantages & drawbacks
Volledig EOBD/OBD2 compatibel
Live data en freeze frame weergave
Kan alles wat een ELM327 ook kan
Gratis OBDWiz software
Werkt ook perfect met andere software programma's, zoals MultiECUscan, of OBD Doctor
Zeer goede prijs/kwaliteit verhouding
Enkel geschikt voor het uitlezen van het motormanagement met de bijgeleverde OBDWiz software
Often purchased together with...
Specs summary
Manufacturer

Abarth, Alfa Romeo, Aston Martin, Audi, BMW, Bentley, Chevrolet, Chrysler, Citroën, Dacia, Daihatsu, Dodge, Ferrari, Fiat, Ford EU, Ford USA, General Motors, Honda, Hyundai, Infiniti, Jaguar, Jeep, Kia, Lamborghini, Lancia, Land Rover, Lexus, Maserati, Mazda, Mercedes, Mini, Mitsubishi, Nissan, Opel, Peugeot, Porsche, Renault, Rolls-Royce, Saab, Seat, Skoda, Smart, Subaru, Suzuki, Toyota, Universeel, Volkswagen, Volvo

Device properties

Gratis updates, Uitleesapparaat, Updates, Verbinden met computer

Features

Foutcodes wissen, Freeze frame, Interface, Live data, Motor uitlezen, Motormanagement reset, Scantool

Protocol

CAN, EOBD, ISO 9141, J1850 PWM, J1850 VPW, K-Line, KWP-2000, OBD2
No reviews have been published.