Toyota 22 Pin OBD1 - 16 Pin OBD2 Adapter
Toyota 22 Pin OBD1 - 16 Pin OBD2 Adapter
Verloopkabel van OBD-1 (22 pin) naar OBD-2 voor oudere Toyota modellen. Onmisbaar voor het uitlezen via OBD1. Deze verloopstekker zorgt er voor dat de diagnoseapparatuur aangesloten kan worden op uw auto. Let er wel op dat het diagnoseapparaat wel geschikt dient te zijn voor OBD1.
Read more
Got a question about this product?
Our team is ready to answer all your questions.
FAQ
Contact us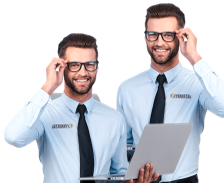 Toyota 22 Pin OBD1 - 16 Pin OBD2 This adapter cable turns an OBD-1 connection into an OBD-2 connection. To read out your Toyota, you will need a compatible reader in addition to this.
Advantages & drawbacks
Met behulp van deze verloopkabel kan met een compatible uitleesapparaat ook een oudere Toyota voor bouwjaar 2001 uitgelezen worden
Robuuste materialen voor eindeloos gebruik
Werkt alleen met uitleesapparaten die ook het OBD1 protocol ondersteunen
Often purchased together with...
Specs summary
Manufacturer

Toyota

Features

Adapter, Verloopkabel
Alternative products
No reviews have been published.