Got a question about this product?
Our team is ready to answer all your questions.
FAQ
Contact us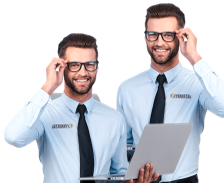 Autel MX TPMS Sensor

The universal TPMS sensor is programmable and functions like an OEM tire pressure sensor.
The TPMS valve performs like the factory sensor. The battery works in the most extreme weather conditions and lasts about 5 years.
Due to the high-quality finish of the tire pressure valve, it does not leak air and is corrosion resistant.
The design is very ingenious, so the sensor fits all wheels and is very quick and easy to mount.
This product concerns the TPMS sensor 433Mhz.

Specifications:


Battery life approximately 5 years

Resistant to temperatures between -40 and +125 degrees Celsius
433 MHz
3.0v battery
Weight 17.5 grams

Carvitas supplies only original Autel products, supplied by Autel Netherlands.

Often purchased together with...
Specs summary
Manufacturer

Abarth, Alfa Romeo, Aston Martin, Audi, BMW, Bentley, Chevrolet, Chrysler, Citroën, Dacia, Daihatsu, Dodge, Ferrari, Fiat, Ford EU, Ford USA, General Motors, Honda, Hyundai, Infiniti, Jaguar, Jeep, Kia, Lamborghini, Lancia, Land Rover, Lexus, Maserati, Mazda, Mercedes, Mini, Mitsubishi, Nissan, Opel, Peugeot, Porsche, Renault, Rolls-Royce, Saab, Seat, Skoda, Smart, Subaru, Suzuki, Tesla, Iveco, Toyota, Universeel, Volkswagen, Volvo

Features

TPMS inleren
No reviews have been published.