VCDS HEX-V2 Pro USB
Het betreft hier een originele Nederlandse versie, dus met een 100% correcte vertaling en duizenden extra foutcodes ten opzichte van goedkopere alternatieven.

Deze VCDS interface maakt het voor zowel garagisten als hobbyisten mogelijk om auto's uit de Volkswagen Audi groep (Volkswagen/Audi/Seat/Skoda) uit te lezen, foutcodes te resetten en aanpassingen te maken. De prijs is inclusief BTW. Je kunt de VCDS kabel hier kopen in onze webshop. Het VCDS diagnosesysteem is onmisbaar voor garagebedrijven die geregeld aan VW, Audi, Seat of Skoda werken. Het betreft hier de VCDS USB versie.
Read more
Got a question about this product?
Our team is ready to answer all your questions.
FAQ
Contact us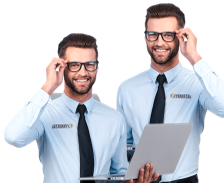 VCDS HEX-USB
This VCDS HEX-USB from Ross Tech is suitable for all Volkswagen, Audi, Skoda and Seat models, both old and new (OBD1, OBD2, including K-Line KKL). The included diagnostic software (VCDS) is in English and includes a license. Because the license is included in the interface, it is possible to use the software and the interface with multiple computers. Buying a VCDS offers you many possibilities as a hobbyist or garage owner.
What are the capabilities of the VCDS?
The VCDS can do just about everything except coding keys and uploading new software into the control units.
What used to be reserved only for the dealer, you can now do yourself.
Reading and erasing error codes
Viewing measured value blocks and changing basic settings
Resetting service intervals
Brake pad mounting with electronic parking brake
Registering cruise control
Adjusting values
Log in tow bar
Testing actuators
Dynamic adjustment of the diesel pump with the TDI timing checker
Data logging for graphical display or saving, e.g. for diagnosis or tuning purposes
Read out part number
Coding control devices
Long coding, such as Xenon registration
Calibration of components such as throttle and kickdown
Rear brake replacement for cars with electronic parking brake
EOBD for various European models
- Works with most recent cars that require a direct CAN connection.
- Works fully with older type cars that communicate via K-line, K and L-line or dual K-line.
- Protocol timing indistinguishable from VAS equipment.
- Communicates reliably even with "difficult" control devices, such as the 1991-1994 1Z Audi TDIs and the 1993-1994 Audi 2.6L with Hella ECU.
- Built-in Saver functionality -- Alerts the user immediately when K/K1 line or the L/K2 line short circuits.
- Full support for dual-K line in "new" (B6/8E chassis Audi A4 and 2002+ Audi A6 -- no VAS-6017 required -- no manual switching!
- Bi-Color (red/green) status/activity LED.

What are the specifications of VCDS?
Language: English
Manufacturer: Ross-Tech
Works on:
Windows XP, Vista, 7, 8 and 10 (32 and 64 bit)
Warranty: 2 years
Updates: Free, via internet
Unlimited use, with no VIN restriction.


The kit comes with an adapter cable (2x2 pins).
Advantages & drawbacks
Ondersteuning voor zowel oude als nieuwe VAG voertuigen
Ongelimiteerde versie
Nederlandstalige VCDS software
Marktleider op gebied van VAG diagnose
Coderen en inleren mogelijk
Gratis updates
Windows computer nodig voor de software
Often purchased together with...
Specs summary
Manufacturer

Audi, Seat, Skoda, Volkswagen

Device properties

Gratis updates, Updates, Verbinden met computer

Features

ABS, Actuatoren aansturen, Adapter, Airbag, Coderen, Elektronische parkeerrem openen, Foutcodes wissen, Freeze frame, Gasklep inleren, Inleren onderdelen, Interface, Lambdasonde / o2 sensors, Live data, Motor uitlezen, Motormanagement reset, Olie reset, Programmeren, Remblok reset, Roetfilter regeneren, Service reset, Startonderbreker / immo, Stuurhoeksensor kalibreren, Transmissie

Protocol

CAN, EOBD, ISO 9141, J1850 PWM, J1850 VPW, K-Line, KWP-2000, OBD1, OBD2
No reviews have been published.