Volkswagen / Audi / Seat / Skoda VCP USB Kabel Interface
Volkswagen / Audi / Seat / Skoda VCP USB Kabel Interface
De VCP USB Kabel Interface is een interface speciaal ontworpen om diagnose te stellen, te programmeren en ECU's te flashen van VW, Audi, Skoda en Seat modellen zonder K-Line. Voor voertuigen met K-Line heeft u de VCP+K-Line nodig. De VCP is de tegenhanger van VCDS.
Read more
Got a question about this product?
Our team is ready to answer all your questions.
FAQ
Contact us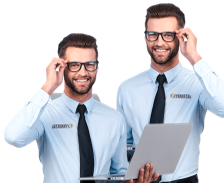 VCP
Benefits of VCP:
- Unique Guided Functions OCF (OneClickFunction) allowing an action to be performed with a simple push of a button
- Affordable flasher for Volkswagen
- UDS support
- ESP MK60EC1 offline coding capability
- Diagnostic device that fully supports MQB (Golf VII, Octavia III etc). Support since 01.2013
- Parameter (ZDC) upload
- VIM solution for Discover Pro and MMI-MQB
- PR Coder for recoding ECUs

OBD Warehouse provides two types of VCP interfaces; a basic version and a CAN + K interface. This interface is a basic version!
This basic version works on:
Audi

- A2 1999-
- A3 8P 2003-
- A4 model 8E wariant B7 (silnik, skrzynia, airbag, abs, parkhilfe) 2005-
- A4 model 8K wariant B8 (UDS + TP2.0) 2008-
- A5 model 8K (UDS) 2007-
- A6 model 4F 2004-
- A8 model 4E 2003-
- Q3 (UDS) 2010-
- Q5 (UDS) 2008-
- Q7 (TP2.0 + UDS) 2006-
- S5 model 8K
- (R)S6 model 4F
- R8 (UDS)
- TT model 8J 2007-
- A1/Q3
- A3 8P/TT2/R8
- A3 8V/TT3/Q1/Q2
- A4 8K(B8)/A5/Q5
- A4 8W(B9)/Q5 FY0/A5 F5
- A6 C6/Q7 4F
- A6/A7 4G (C7)
- A6/A7 4K (C8)
- Q8 (4MF)
-A8 4H (D4)
- A8 4N (D5)
- Q7 4M
- R8

Skoda

- octavia model 1Z 2004-
- superb II B6 2008-
- fabia model 5J 2007-
- yeti 2009-
- Fabia II/Roomster/Rapid/Toledo III
- Fabia III
- Octavia II/Yeti
- Octavia II/Yeti
- Octavia III
- Kodiaq(SK326/1)
- Karoq(SK326/0)
- Superb II
- Superb III
- Yeti/Octavia II/Superb China

Volkswagen

Mercedes Sprinter (VW Crafter) - (engine, immo)
- Crafter - (silnik, immobiliser)
- Caddy model 2K 2005-
- Eos
- Golf V model 1K
- Golf VI model 5K
- Golf Plus
- Jetta II model 1K
- Transporter / Multivan
- Multivan/Transporter GP model 7E (UDS) 2009-
- Passat B6 model 3C 2005-
- Passat CC
- Phaeton GP 2007-
- Polo model 6R 2009-
- Scirocco III
- Touran
- Tiguan
- Touareg GP 2007-
- E-Caddy
- Caddy GP
- Transporter/Caravelle T5
- Amarok
- Crafter
- 1-Liter
- UP!/Seat Mii/Skoda CitiGo
- Fox/Suran
- Gol/Voyage/Saveiro
- Polo
- Polo FL (2014)
- Polo 7 / T-ROC
- New Beetle/Jetta USA
- Golf VI/Jetta/Touran/Scirocco/Alhambra/Sharan/Eos
- Golf VII / Touran / Tiguan
- Passat B7
- Passat B8
- Arteon
- Phideon
- Touareg III (760)
- Bora II/Lavida (China)
- Tiguan China
- Touran China
- Golf VI
- Golf Cabrio
- Jetta USA
- Atlas USA
- Touareg
- Phaeton
- Tiguan China
- Polo
- Bora II (China)
- MQB Platform

Seat

- Altea
- Leon model 1P 2005-
- Toledo model 5P 2004-
- Exeo 2008-
- Ibiza 6J
- Ibiza 6P
- Ibiza 6F
- Leon 1P/Toledo 5P/Altea 5P
- Leon III 5F
- Exeo

Bugatti

- Bugatti Veyron
- Bugatti Chiron
- Bentley Continental
- Bentley Bentayga
- Bentley Mulsanne

Lamborghini

- Lamborghini Gallardo
- Lamborghini Aventador
VCP features guided diagnostic functions (one-click procedures) as a basis for professional use. You can perform complicated service functions in a very simple way without searching the Internet or technical documentation. A description of the procedures and additional conditions are displayed directly on the screen.

You can think of: programming cruise control, regenerating particulate filter, coding atomizers, deactivating passenger airbag, adjusting idle speed, etc.

Updates can be downloaded through a specially designed program; an Activator. The first 12 months the updates are free, for another year they will cost €85. Without updates, the interface continues to work normally.
Advantages & drawbacks
Geschikt voor professioneel gebruik
Nederlandstalige software en installatiehandleiding
One Click functies om aanpassingen makkelijk en snel door te voeren
Lagere aanschafprijs dan VCDS
ECU flashen en VIM vrij schakelen mogelijk (na aanschaf extra modules)
Niet geschikt voor de beginner
Niet geschikt voor auto's met K-Line
Voor extra modules dient betaald te worden
Updates na 12 maanden kosten 85 euro per 12 maanden (zonder update blijft VCP overigens normaal werken)
Op fora minder uitleg te vinden
Ietwat omslachtige software installatie
Often purchased together with...
Specs summary
Manufacturer

Audi, Bentley, Lamborghini, Seat, Skoda, Volkswagen

Device properties

Uitleesapparaat, Updates, Verbinden met computer

Features

ABS, Actuatoren aansturen, Airbag, Coderen, Elektronische parkeerrem openen, Foutcodes wissen, Freeze frame, Gasklep inleren, Inleren onderdelen, Interface, Lambdasonde / o2 sensors, Live data, Motor uitlezen, Motormanagement reset, Olie reset, Programmeren, Remblok reset, Roetfilter regeneren, Scantool, Service reset, Startonderbreker / immo, Stuurhoeksensor kalibreren, Transmissie

Protocol

CAN, EOBD, ISO 9141, KWP-2000, OBD2
No reviews have been published.